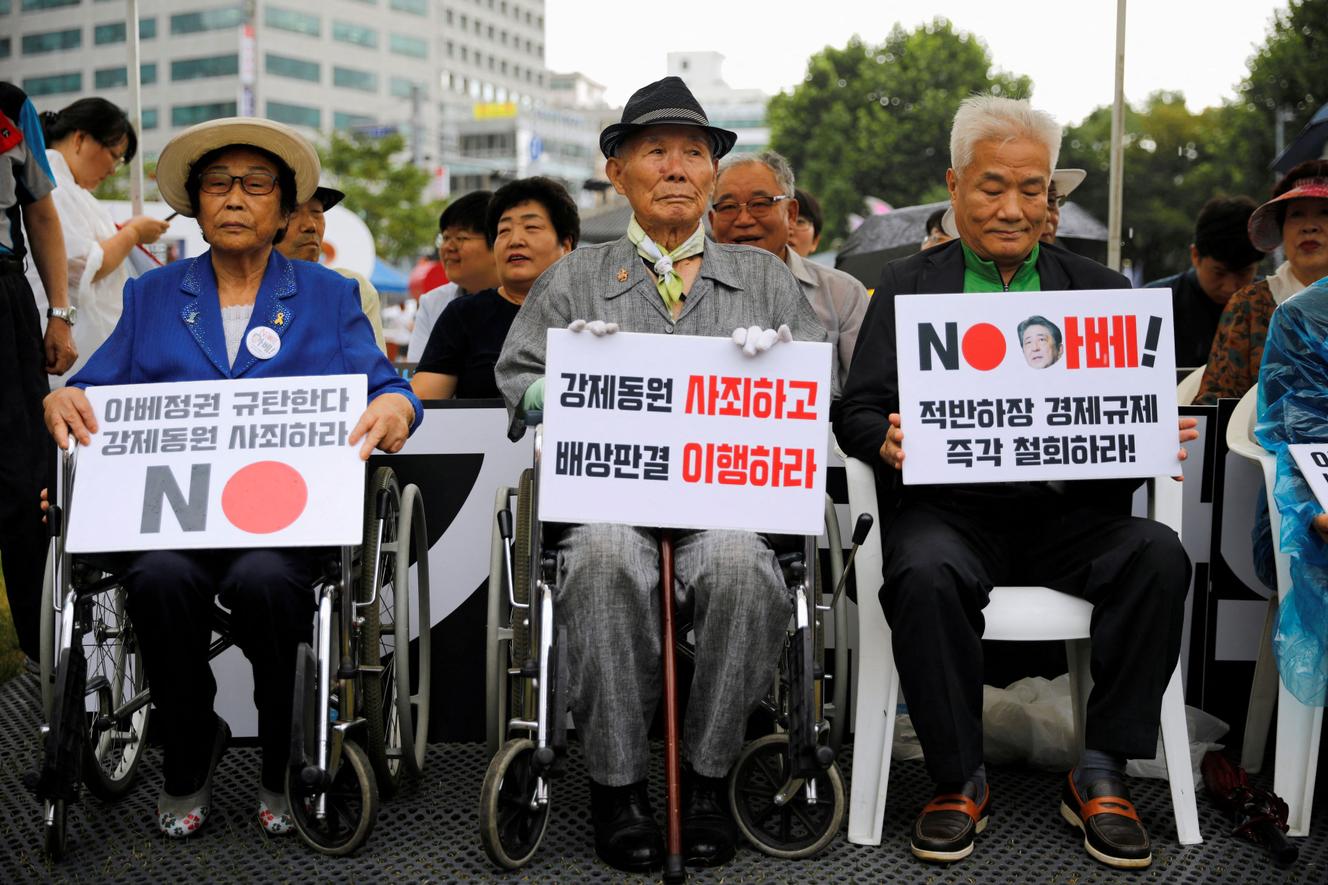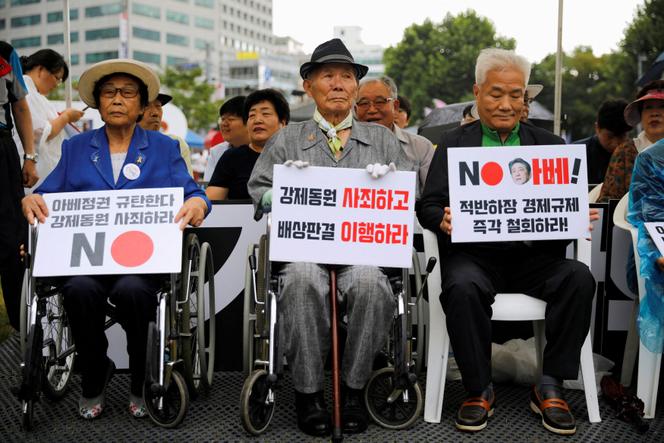 South Korea announced plans Monday, March 6, to compensate victims of Japan's forced wartime labour, but without direct Japanese involvement, as Seoul seeks closer ties with Tokyo to counter Pyongyang.
South Korea and Japan are both key regional security allies of the United States, but bilateral ties have long been strained over Tokyo's brutal 1910-45 colonial rule of the Korean peninsula. Around 780,000 Koreans were conscripted into forced labor by Japan during the 35-year occupation, according to data from Seoul, not including women forced into sexual slavery by Japanese troops.
Read more
Article reserved for our subscribers

'Confronted with China, the Indo-Pacific countries are rearming and moving closer to the United States'
Foreign Minister Park Jin outlined plans for a South Korean foundation to compensate victims and their families, saying: "I hope Japan will positively respond to our major decision today with Japanese companies' voluntary contributions and a comprehensive apology."
Japanese media had previously reported that the country's firms could voluntarily provide donations, while Tokyo is expected to express remorse over the forced labor issue, as it has done in the past. Tokyo insists a 1965 treaty – which saw the two countries restore diplomatic ties with a reparations package of about $800 million in grants and cheap loans – settled all claims between the two relating to the colonial period.
The Seoul government's new plan will use a local foundation to accept donations from major South Korean companies – which benefitted from the 1965 reparations package from Japan – to compensate victims.
Park said the landmark deal was key to improving ties between Tokyo and Seoul. "Cooperation between Korea and Japan is very important in all areas of diplomacy, economy, and security amid the current grave international situation and complex global crisis," he said. "I believe that the vicious circle should be broken for the sake of the people at the national interest level, rather than leaving the strained relationship unattended for a long time."
Sex slaves deal
The move to resolve the forced labor issue follows years of disputes over World War II sex slaves, which had soured Japan-South Korea ties. Seoul and Tokyo reached a deal in 2015 aimed at "finally and irreversibly" resolving that issue, with a Japanese apology and the formation of a 1 billion yen fund for survivors. But South Korea later backed away from the deal and effectively nullified it, citing the lack of victims' consent.
The move led to a bitter diplomatic dispute that spread to affect trade and security ties. Park said the move to resolve lingering wartime disputes offered "a window of opportunity for a new history for both Korea and Japan, going beyond antagonism and conflict and moving toward the future". "If we compare it to a glass of water, I think that the glass is more than half full. And I think the glass will be filled up further depending on Japan's sincere response which will follow."
We are interested in your experience using the site.
He said the plan had the support of many victims' families, and said they would "thoroughly update" all affected victims, and "see them one by one and consult with them and seek their understanding sincerely". But the plan has already drawn strong protest from groups of victims, who want financial compensation and an apology directly from the Japanese companies involved.
They had won cases on this very issue in 2018, when Seoul's Supreme Court ordered for some Japanese companies to pay compensation over forced wartime labour. "It is as if the bonds of the victims of forced labor are being dissolved through South Korean companies' money," Lim Jae-sung, a lawyer for several victims, said in a Facebook post on Sunday. "It is a complete victory for Japan, which can't spare even one yen on the issue of forced labour."