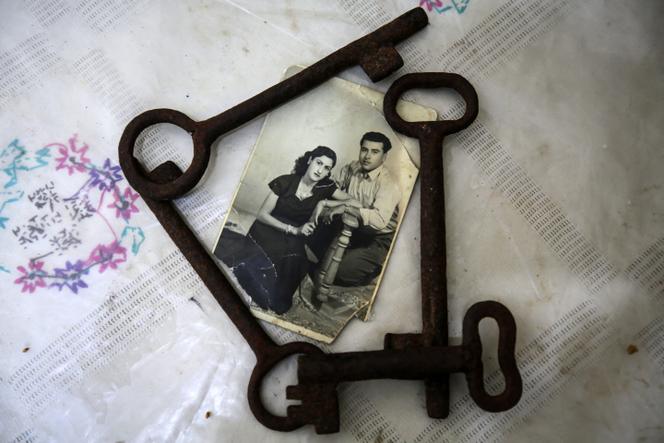 The man with the big white mustache shook his head: "I haven't told anyone." "Not even your wife?" the director asked him from behind the camera. "Tell her what, that I was a murderer?" Amitzur Cohen answered and gave a nervous laugh. He is an Israeli in his 90s and a veteran of the 1948-1949 Arab-Israeli war. He shared his experiences in Israeli director Alon Schwarz's documentary tantura, which was released in 2022. Schwarz tells the story of the massacre perpetrated on May 23, 1948, in the Palestinian village of the same name, by the Alexandroni Brigade, an elite unit of the newly formed Israeli army. For the last two years, revelations have been mounting about the acts of violence and expulsions perpetrated by Jewish troops in 1948, when Israel was newly created. The Palestinians, who describe the episode as the Nakba, "catastrophe" in Arabic, are commemorating its 75th anniversary on May 15.
Schwarz's film is based on the testimonies of veterans who are almost 100 years old and of Palestinians, as well as audio recordings of former soldiers of the Alexandroni Brigade that were taken in the late 1990s by a Haifa University student, Theodore Katz. "The question is not were 60, 100 or 200 people killed in Tantura? What is important is that there was a massacre and that it was wiped from the records," the director said.
A little over 20 years ago, when Katz unearthed these ghosts, veterans of the Alexandroni Brigade sued him for defamation. Under pressure, he wrote a text in which he denied the existence of the massacre, and his degree was revoked. Schwarz made his film "above all for an Israeli audience," whose education is rooted in the "national myth" of the 1948 War of Independence against its Arab neighbors. The myth's narrative does not mention the Nakba: From the end of 1947, more than half of the Palestinians (nearly 750,000 people) living on the territory of the future state were expelled or fled the operations of the Jewish militias, and then the Israeli army , and became refugees.
Read more
Article reserved for our subscribers

In Israel, calls to censor a film on the crimes of the Nakba
Official memory shaken up
Schwarz's documentary is part of a series of revelations that are shaking up the official Israeli memory. These works by historians are regularly reported on by the left-wing daily Ha'aretz. The documentary tantura was broadcast by one of the major Israeli networks. But it went relatively unnoticed by the public, which seems to have assimilated these facts, without wishing to debate them or to completely acknowledge them. "Everyone is scared by the Nakba. Even in Europe, the TV channels said it was controversial," Schwarz said.
You have 65.78% of this article left to read. The rest is for subscribers only.