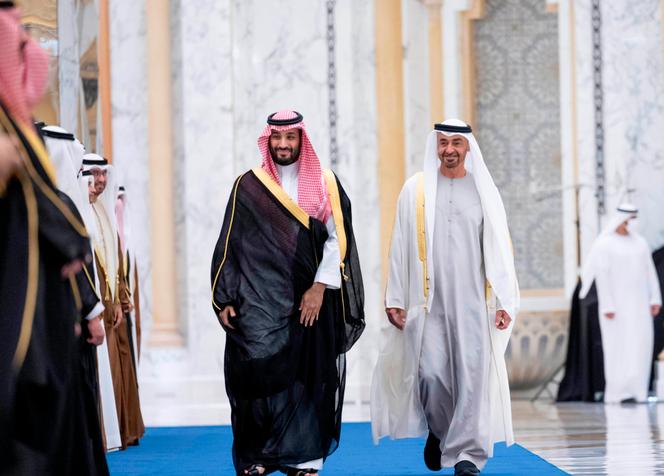 Bashar al-Assad is back on the Arab diplomatic scene. On Friday, May, 19, the Syrian president sat among his peers in Jeddah, Saudi Arabia, at the Arab League summit for heads of state. He was expelled from the organization in November 2011 for his role in the bloody repression of the Syrian uprising. During the 12 years that followed, the atrocities perpetrated by the Assad regime and its allies killed millions of thousands of people and drove half of the country's 22 million inhabitants into exile or displacement. But in Jeddah, the man who killed the Syrian people's hopes for freedom has not been held accountable. His erstwhile enemies have turned the page on the war without blinking, or almost without blinking, as if the crushing of Aleppo under barrel bombs and the chemical weapon massacre in Ghouta, on the outskirts of Damascus, had not taken place.
Behind this reversal is the impetuous Mohammed bin Salman, crown prince of Saudi Arabia. In addition to tackling two huge projects – one economic, aimed at curing the kingdom's addiction to oil revenues, and the other social, to free it from the grip of Wahhabi fundamentalists – the 37-year-old has embarked on major diplomatic efforts aimed at reorganizing the Middle East.
Adept at shaking things up, mixing opportunism and pragmatism, MBS, as he is known, has already renewed ties between Turkey and Qatar (whose relations had turned sour) over the past two years, dragging in his wake the United Arab Emirates (UAE) , Egypt and Bahrain. And on March 10, two months before the reintegration of Damascus into the Arab arena, the strongman of the Saudi crown signed a détente agreement with Iran, a perennial competitor of Saudi Arabia in the race for regional supremacy. This arrangement could facilitate negotiations between Riyadh and the Houthi rebels of Yemen, at war since 2015.
Read more
Article reserved for our subscribers

'MBS': The ambitious prince who wants to rebuild Arabia
Breaking with the 'pax americana'
"Normalization with Assad is part of a regional strategy focused on reducing tensions, economic development and a new approach to Iran, which combines diplomacy and containment," said Anna Jacobs, a Gulf expert at the International Crisis Group think tank. Bin Salman, who has ignited or fanned a whole series of crises over the past 10 years, sometimes in tandem with Mohammed bin Zayed, the current Emirati president, now claims to be extinguishing regional conflicts. The Saudi monarch is taking advantage of American disengagement from the Middle East and the advent of a multipolar world to set himself up as the arbiter of a new regional order: a pacified Middle East, where the quest for development and investment will transcend the old sectarian and geopolitical divisions.
You have 85.75% of this article left to read. The rest is for subscribers only.