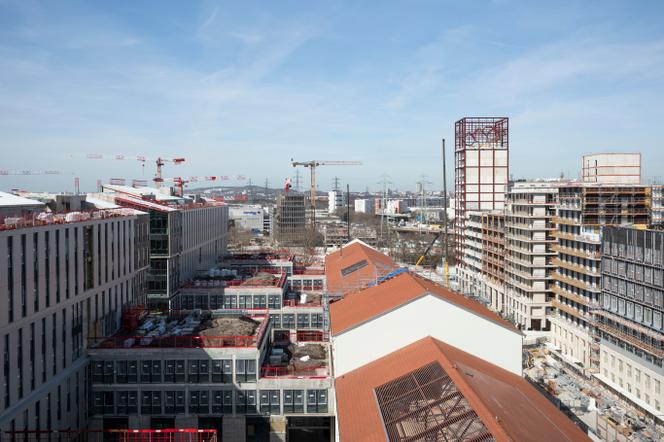 In Qatar, the air-conditioning at the football World Cup stadiums earned them the description of "ecocide." For the 2024 Olympic and Paralympic Games in Paris, the absence of air conditioning is what is causing controversy, because it is not planned as part of the athletes' village. Some federations are concerned about the prospect of a scorching summer in 2024. The Olympics are scheduled from July 26 to August 11, a period conducive to heat waves. Some delegations have even threatened to leave the village, which is designed to accommodate nearly 15,000 athletes and those accompanying them.
Faced with this criticism, the Games' organizing committee is offering delegations the possibility of installing a complementary cooling system at their own expense. But for Paris Mayor Anne Hidalgo, flinching is out of the question. "I have a lot of respect for the comfort of the athletes, but I'm thinking even more about the survival of humanity," said the socialist, convinced that the athletes will be "very comfortable" when they will have discovered the virtues of the "natural air conditioning."
The athlete's village spans three sites near the River Seine, between Saint-Ouen, Saint-Denis and L'Ile-Saint-Denis, in the department of Seine-Saint-Denis north of Paris. It has been designed and conceived as a new eco-district that will subsequently offer housing, offices and shops in 2025. Its promoters point out that the buildings have been constructed in accordance with the best environmental standards, giving priority to bio-sourced materials with low greenhouse gas emissions, such as wood. This strategy aims to reduce the carbon footprint by 30% as compared to conventional construction.
Sustainability is one thing, but will the village be habitable in case of extreme temperatures? Hidalgo, who chairs the Société de Delivery des Ouvrages Olympiques (SOLIDEO, The Olympic Work Delivery Company), confirmed that it has been designed to cope with the climate of 2050. SOLIDEO insisted on respecting the architectural principles known as "bioclimatic," which takes into account the course of the sun or the winds to mitigate the effects of "heat islands."
All the apartments are dual-aspect and the buildings are in "plots," meaning they are not stuck together, but interspersed with green spaces to allow the wind to circulate between the buildings and to cool down as it comes in contact with the Seine to create a sort of "plant-covered, urban air conditioner." Furthermore, the new area will be connected to the geothermal urban cooling network in order to "cool the rooms as naturally as possible," added Lambis Konstantinidis, director of planning and coordination for Paris 2024.
You have 59.61% of this article left to read. The rest is for subscribers only.