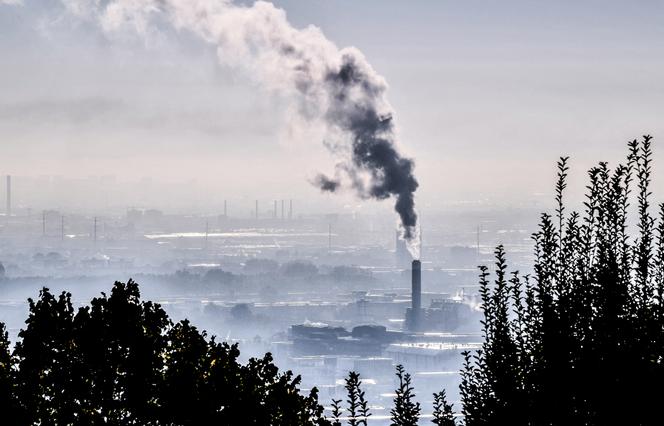 France's top administrative court pressed Prime Minister Elisabeth Borne on Wednesday, May 10, to take "all additional useful measures" to ensure the "coherence" of the rate of reduction of greenhouse gas emissions with the country's objectives.
The Council of State set deadlines, asking the government to provide evidence of a turnaround in the trajectory by December 31, 2023, and then, by June 30, 2024, at the latest. But it refrained from imposing a penalty payment in addition to its injunction. The plaintiffs were demanding €50 million per half-year of delay.
This decision kicks off "season 3" of the so-called Grande-Synthe affair, the first legal case in France involving climate, bearing the name of a town in northern France. Feeling particularly threatened by the consequences of climate disruption, the town referred to the Conseil d'Etat in January 2019 to protest against what it called France's "climate inaction."
After an initial decision in November 2020, the court had given the government a deadline in July 2021 to "bend the curve of greenhouse gas emissions" by March 31, 2022. France is committed to reducing its emissions by 40% by 2030 compared to 1990 levels and to achieving carbon neutrality by 2050, but it is still not on track.
In its latest annual report, published in June 2022, the High Council on Climate, an independent body set up by French President Emmanuel Macron, estimated that France's response to climate disruption was "making progress but remains insufficient," calling for a "leap forward ." Since then, greenhouse gas emissions have fallen by 2.5%, according to provisional figuresand are in line with the national low-carbon strategy, which sets France's climate goals.
Read more
Article reserved for our subscribers

Greenhouse gas emissions decreased by 2.5% in France in 2022
'Doubts'
The fact remains that this development is "quite fragile," according to rapporteur Stéphane Hoynck. During an April 12 hearing, he recommended that the Conseil d'Etat order the government to go further and faster. The decrease was in fact mainly linked to temporary factors he pointed out: a very mild winter and high energy prices.
France has postponed part of the effort until later. The government, having failed to meet its targets for the 2015-2018 period, has in effect raised the carbon budgets, that is, the emissions caps, for the 2019-2023 period. "The 2021 finding [the Conseil d'Etat made] about the inadequacy of the measures is still valid," Hoynck said, adding "doubts" about the ability to meet the objectives "have not been dispelled."
Additionally, the European Union has raised its climate objectives: It is now committed to reducing its net emissions by at least 55% by 2030 compared to 1990, compared to 40% previously. As a result, France will have to revise its own targets in the near future.
You have 53.44% of this article left to read. The rest is for subscribers only.