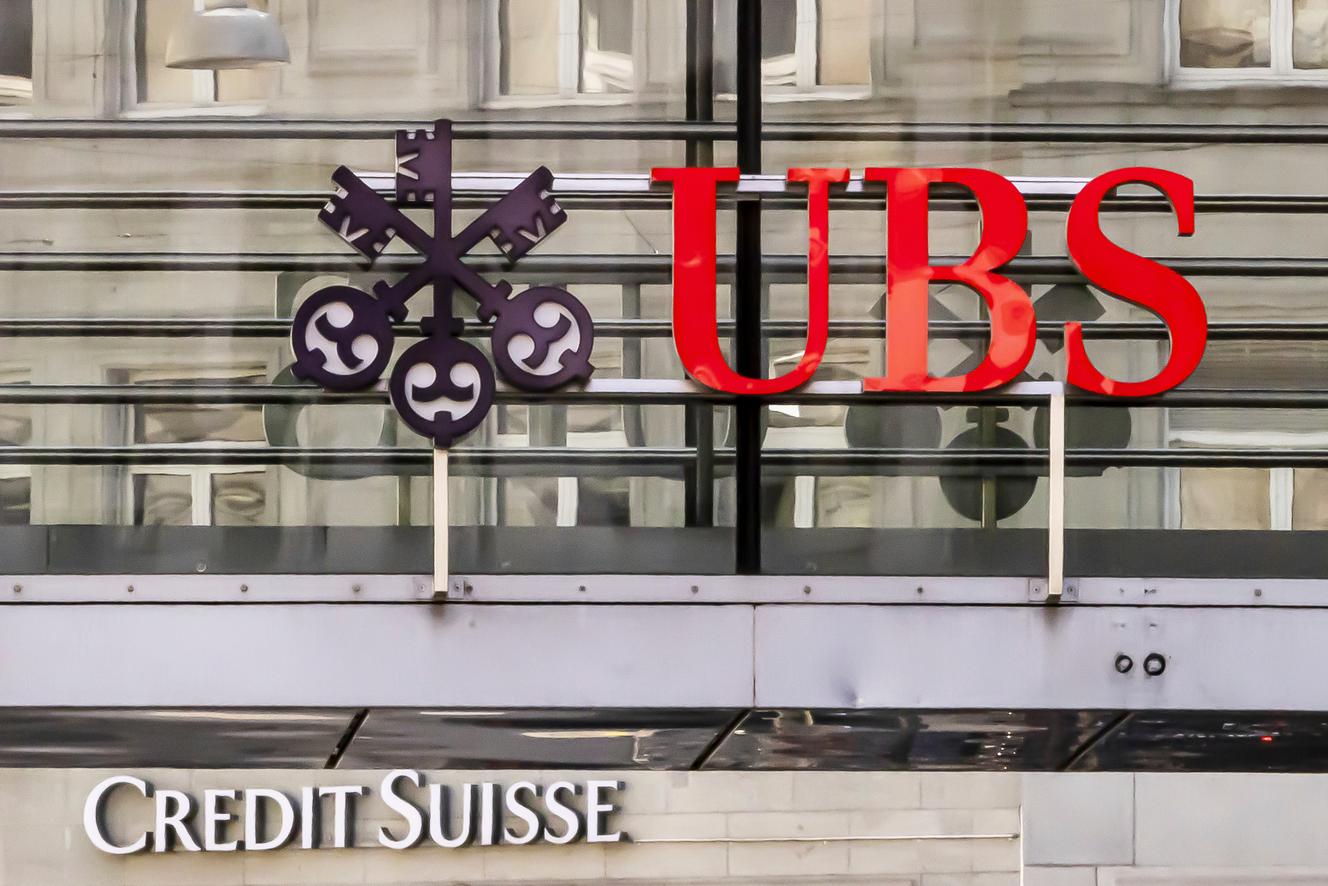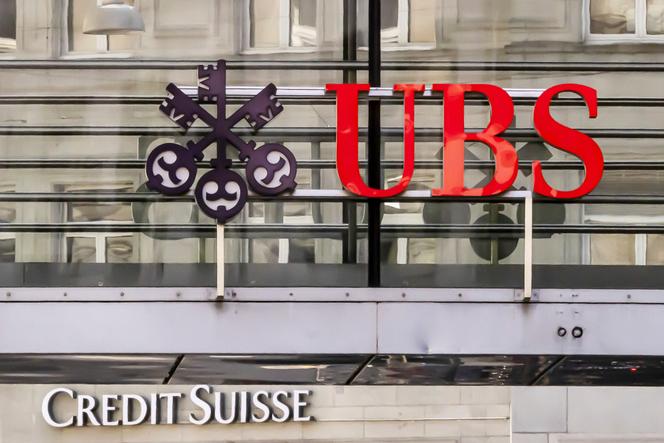 Credit Suisse is in advanced talks with its larger Swiss rival UBS about a deal to salvage Switzerland's second-biggest bank, in a bid to reassure investors before the markets open next week, several media reported Saturday, March 18.
Embattled Credit Suisse was holding crisis talks this weekend and urgent meetings with national banking and regulatory authorities, said reports. According to the FinancialTimes newspaper, Switzerland's largest bank UBS was negotiating to buy all or part of Credit Suisse, with the blessing of the Swiss regulators. An agreement could even be reached as early as Saturday evening, the paper reported. The Swiss National Bank (SNB) – the country's central bank – "wants the lenders to agree on a simple and straightforward solution before markets open on Monday", the FT's source said, while acknowledging there was "no guarantee" of a deal.
Read more
Article reserved for our subscribers

Market stress remains high in Europe following Credit Suisse's woes
Credit Suisse, the SNB and the Swiss financial watchdog FINMA all declined to comment when AFP contacted them on Saturday about the possibility of a UBS takeover.
An acquisition of this size is dauntingly complex. UBS would require public guarantees to cover legal costs and potential losses, according to a report by Bloomberg, citing anonymous sources. The Swiss competition commission could also raise eyebrows depending on how any takeover by UBS might be configured.
Too big to fail?
The Swiss government held an urgent meeting to discuss the Credit Suisse situation on Saturday evening in the capital Bern. The government's spokesman refused to comment on the talks, Swiss news agency ATS reported.
Tea Neue Zurcher Zeitung newspaper said the government met at the finance ministry for a meeting that lasted around two hours, with several experts and officials taking part.
Like UBS, Credit Suisse is one of 30 banks around the world deemed to be Global Systemically Important Banks – of such importance to the international banking system that they are deemed too big to fail. "We are now awaiting a definitive and structural solution to the problems of this bank," French Finance Minister Bruno Le Maire told The Parisian newspaper. "We remain extremely vigilant and mobilized."
Read more
Article reserved for our subscribers

US markets remain in crisis mode as banks are rescued
We are interested in your experience using the site.
According to the FT, citing two unnamed sources, Credit Suisse customers withdrew 10 billion Swiss francs in deposits in a single day late last week – a measure of how trust in the bank has fallen.
After a turbulent week on the stock market, which forced the SNB to step in with a $54 billion lifeline, Credit Suisse was worth just over $8.7 billion on Friday evening – precious little for a bank considered as one of 30 key institutions worldwide. While FINMA and the SNB have said that Credit Suisse "meets the capital and liquidity requirements" imposed on such banks, mistrust remains.