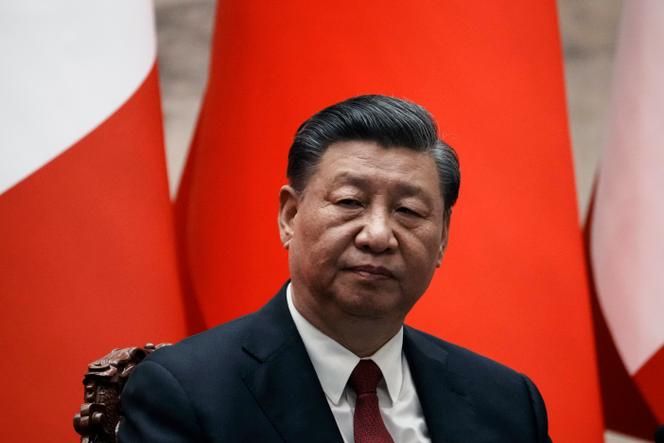 Ukrainian President Volodymyr Zelensky said that he had a "long and meaningful" phone call with his Chinese counterpart Xi Jinping on Wednesday, April 26, their first conversation since the war began. "We discussed a full range of topical issues of bilateral relations," wrote the Ukrainian president on his Telegram channel. "Particular attention was paid to the ways of possible cooperation to establish a just and sustainable peace for Ukraine."
This first point of contact, which both parties agreed to develop further, according to the President of Ukraine's website, came about as a result of China's ambitions to position itself as a mediating force in resolving the war between Ukraine and Russia despite Beijing stating "China did not create the Ukraine crisis, nor is it a party to the crisis."
On February 24, the first "anniversary" of the Russian invasion, the Chinese Ministry of Foreign Affairs published a 12-point document on "China's Position on the Political Settlement of the Ukraine Crisis" on its website urging both sides to "resume peace talks "Stating that "dialogue and negotiation are the only viable solution to the Ukraine crisis." Kyiv's allies criticized this document as there was no mention of Russian troops withdrawing from the occupied Ukrainian territories. While equally skeptical, Ukrainian authorities welcomed the idea of ​​dialogue with Beijing, Russia's most powerful partner. In an interview with the Associated Press (AP) news agency in March, Zelensky invited the Chinese president to Kyiv.
Wednesday's telephone call, which, according to China, was held "at the invitation of the Ukrainians," comes three weeks after French President Emmanuel Macron and European Commission President Ursula von der Leyen asked Xi to contact his Ukrainian counterpart. The Chinese president replied that he would do so "in due course." Xi may also have been prompted to offer reassurance to Zelensky following on from what the Chinese ambassador to France, Lu Shaye, said on Friday, April 21, about Crimea not necessarily being part of Ukraine, which Beijing subsequently disavowed.
In Washington, a White House spokesman referred to the phone call as "a good thing," a phrase also adopted by the European Union. Moscow simply noted China's readiness "to make efforts to establish the negotiation process", but believes that "the Ukrainian authorities and their Western minders have already shown their ability to mess up any peace initiatives."
Read more
Article reserved for our subscribers

'We ask the French Minister of Foreign Affairs to declare the Chinese ambassador to France Lu Shaye persona non grata'
China takes a swipe at the United States
You have 58.37% of this article left to read. The rest is for subscribers only.