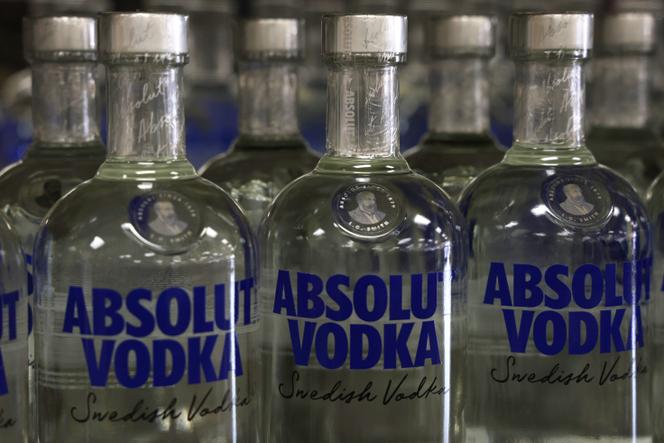 In the Stureplan neighborhood, in the heart of the Swedish capital, the restaurants Riche, Sturehof or Teatergrillen are well-known spots for Stockholmers. Since this weekend, it is no longer possible to order a glass of Absolut vodka, Jameson whiskey or Malibu rum in these venues. The Svenska Brasserie group, the restaurants' owner, decided to suspend the sale of all brands owned by French group Pernod Ricard.
The resumption in exports of Absolut – a vodka distilled in Ahus in the south of Sweden – to Russia at the end of 2022, which was confirmed on April 13, by a Pernod Ricard spokeswoman, was behind the decision.
Since then, calls for a boycott of Pernod Ricard's brands have multiplied in Sweden, to the point of Prime Minister Ulf Kristersson weighing in, admitting he was "very surprised" by the French group's decision. "I think that many consumers find it a very strange move," he told TV4 television.
On social media, a number of members of the Swedish Parliament described the decision of the world's number two wine and spirits manufacturer as "shameful," with some even mentioning "a moral collapse."
Karin Karlsbro, a Swedish member of the European Parliament, said Pernod Ricard's initiative was a "nice gift to Putin" while her colleague Anders Ygeman mocked the "Absolut Putin."
Read more
Article reserved for our subscribers

Finnish companies actively turn their backs on Russia
'Absolute boycott'
Pernod Ricard said in a statement it had suspended its exports to Russia after the outbreak of the war in Ukraine last year while maintaining its sales by drawing on its stocks. Once they were exhausted, the group summarized its exports. Keeping its business in Russia has allowed the company to avoid accusations of "intentional bankruptcy" and to "protect its teams [in Russia] from any liability," it said.
These arguments failed to convince consumers. On the Twitter account of the Swedish vodka, the last message published on April 10, counted more than 400 comments as of Monday. Many accused the group of "drinking to the health of genocide."
Among the most shared images was that of a fake advertisement, using the codes of Absolut, showing a Ukrainian city under the bombs, and seen from the sky, crossed with the slogan "Absolut boycott."
On the Facebook page of Systembolaget, the public monopoly for the sale of alcohol in Sweden, calls to remove bottles of Absolut or Ricard from the shelves are also growing. No decision has been taken for the moment. But in Kristianstad, in the south of the country, the regional museum decided to cancel an upcoming exhibition it was planning to devote to an "Absolut Fashion" collection created by the greatest fashion designers in partnership with the brand.