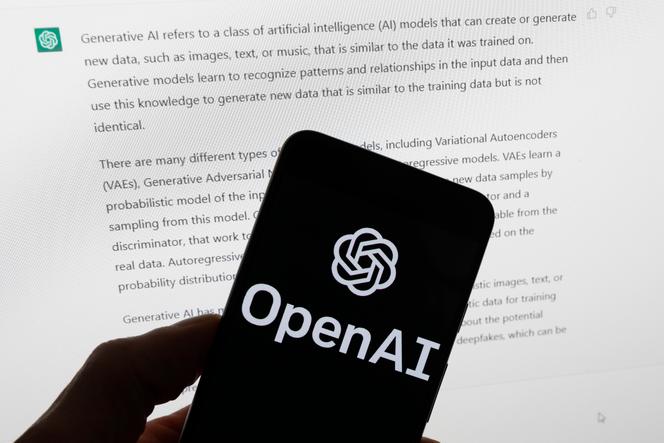 In the United States, will the looming writers' strike in early May give producers the idea of ​​turning to artificial intelligence to complete the next episodes of Stranger Things gold The White Lotus? While writers for television series and feature films are organizing for better working conditions and higher wages, the American film and television writers' union, the Writers Guild of America West, posted a tweet on March 22 announcing the possibility of using ChatGPT software for writing scripts. There is one stipulation, however: that screenwriters' incomes not be affected.
Read more
Article reserved for our subscribers

Fears over Hollywood shutdown as writers strike looms
The French Screenwriters' Guild is also interested in the subject. A working group, made up of a team of five or six screenwriters, is to be formed soon to work on the many problems raised by the development of this software and its impact on the profession.
Developed by the American company OpenAI, the chatbot ChatGPT is capable of producing texts (such as articles, songs or poems) that, at first glance, bear an uncanny resemblance to texts written by humans. Since its launch in November 2022, millions of users have been trying it out. And ChatGPT and other similar software are shaking up the world of culture.
"ChatGPT has read the entire internet," said Vincent Luciani, founder and CEO of Artefact, a French company that develops artificial intelligence. To respond to its users' instructions, this language model draws on an extensive body of data. If asked to write a script based on a few instructions – a theme, a genre, a tone – the software collects them, filters them and then aggregates them. A number of books sold on Amazon have been written using this method.
Google, 'only more intuitive'
In France, screenwriters are beginning to use it. Many recognize its usefulness in the documentary research phase, prior to writing. For Louise de Longueville, head of development at the production company Federation Studios (which produced the series Hinny), "the advantage of ChatGPT lies in its ability to synthesize information. This can give a universe, a context, a setting, but the contribution of artificial intelligence is still very generic."
Arié Chamouni, a 35-year-old television writer, uses ChatGPT as a search engine. He compares it to Google, "only more intuitive." He searches for technical information, such as the protocol for a medical autopsy, before or during the writing of a script. Once he has the information, he checks the facts one by one. "I humanize the results," he explained.
You have 60.89% of this article left to read. The rest is for subscribers only.