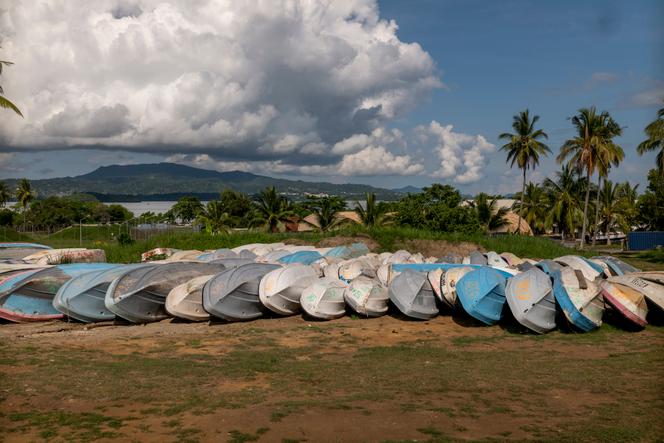 Comoros said on Monday, April 24, it had refused to allow a boat carrying migrants from Mayotte, where French authorities have announced a controversial operation against illegal migrants, to dock. It also said it had suspended passenger traffic at a port where deported migrants usually land.
"As long as the French side decides to do things unilaterally, we will take our decisions," Comoran Interior Minister Fakridine Mahamoud told Agence France-Presse (AFP), adding that none of the deported migrants "will enter a Comoran port."
Read more
Article reserved for our subscribers

Comoros criticizes France over planned undocumented immigrant deportations from island of Mayotte
The country's maritime services company also said that the Mutsamudu port was suspending passenger traffic from Monday until Wednesday.
Authorities in the French overseas territory of Mayotte announced they would launch Operation Wuambushu ("Take Back") to remove illegal migrants who have settled in slums on the island. The plan was for those without papers to be sent back to the Comoran island of Anjouan, 45 miles away from Mayotte.
The Indian Ocean archipelago of Comoros had warned last week that it would not accept migrants expelled under the plan that has triggered a diplomatic spat.
Intense negotiations between Moroni and Paris in recent weeks had raised the possibility of a last-minute deal.
Comoros' leader Azali Assoumani, who holds the rotating presidency of the African Union since February, said he hoped the operation would be abandoned, admitting Moroni didn't have "the means to stop the operation through force."
In 2019 France pledged €150 million ($161 million) in development aid as part of a deal to tackle human trafficking and ease the repatriation of Comorans from Mayotte. Around half of Mayotte's roughly 350,000 population is estimated to be foreign, most of them Comoran.
Mayotte is the fourth island of the Comoros archipelago that France held on to after the initial 1974 referendum, but is still claimed by Moroni. In March 2011 Mayotte became the 101st French department, or administrative area, in accordance with a referendum two years earlier.
Newsletter
THE WORLD IN FRENCH
Every morning, a selection of articles from The World In French straight to your inbox
Sign-up
On Friday, French Interior Minister Gerald Darmanin confirmed the operation would take place but declined to give a date for its start.
Some 1,800 French police officers have already been mobilized in Mayotte to deal with "criminal gangs," he said.