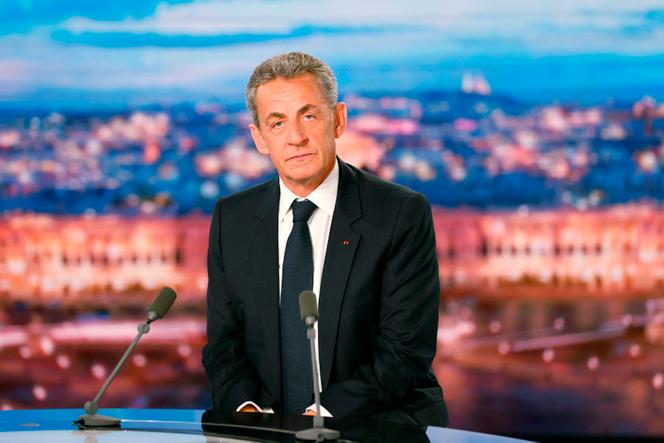 The anti-corruption organization Anticor, one of the plaintiffs in the investigation opened in 2019 by French prosecutors on the awarding of the 2022 football World Cup to Qatar, has set its sights on new targets.
He is now looking at the role played by advertising executive François de La Brosse, a former friend of ex-French President Nicolas Sarkozy, in the awarding of the tournament to the Gulf nation.
De La Brosse was among the beneficiaries of a pre-contract with the Qatari company q.media in 2011-2012. Messages between the parties at the time appear to indicate that de La Brosse received support from Sarkozy and his interior minister, Claude Guéant, to be awarded the contract. De La Brosse's ties to Sarkozy are under investigation in a separate case because he neither invoiced nor declared the services rendered in Sarkozy's 2007 presidential campaign and later as an advisor to the presidency.
The world has learned that Anticor filed a complaint on April 7 alleging active and passive trading in influence, active and passive corruption of a foreign public official, criminal association, illegal financing of an electoral campaign and concealment of the offence. The complaint directly targets Sarkozy, Guéant, de La Brosse and former Qatari prime minister Hamad bin Jassim Al Thani (known as "HBJ"), whose son-in-law ran q.media.
Anticor bases its complaint on revelations published in September 2022 by Mediapart, concerning a payment of €600,000 in 2011 to de La Brosse by q.media. The publicist and the Qatari company had signed a pre-contract worth €2 million for a WebTV in the emirate known as "Enjoy Qatar," which Anticor says does not exist at the present time. De La Brosse was also expecting q.media to purchase his then highly indebted ZNZ advertising agency for €8 million.
'A corrupt agreement'
In the complaint, Anticor asks: "Are we facing a corruptive pact offer made for the sole purpose of thanking François de La Brosse for his services, or the partial realization of a wider corruptive agreement that was concluded previously between Nicolas Sarkozy and Qatar?"
Anticor hopes that the ongoing judicial investigation, currently directed by Judge Serge Tournaire, will make it possible to "determine the compensation that may have been offered by Guéant and Sarkozy to HBJ [as well as] the materialization of his influence in the conclusion of contracts [between q.media and ZNZ] and the financial transfers between these entities".
The organization also notes that "in all likelihood, the company ZNZ granted a gift to the candidate Nicolas Sarkozy" by not invoicing services carried out during his 2007 campaign, which de La Brosse had valued first at €360,000 and later at €270,000.
You have 28.27% of this article left to read. The rest is for subscribers only.