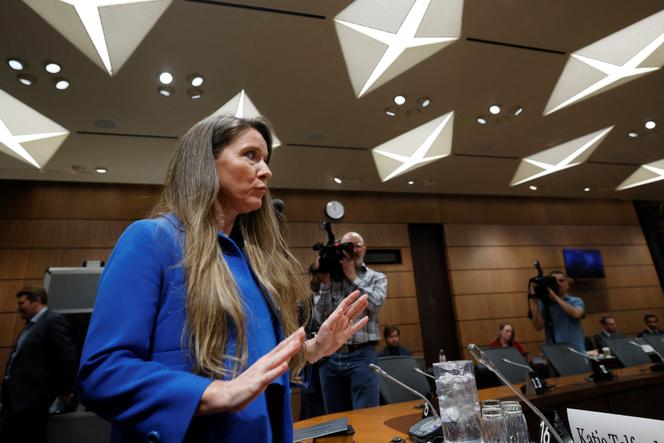 The subject has been at the forefront of Canadian politics for several months. On Friday, April 14, members of the House of Commons Standing Committee on Procedure and House Affairs – a parliamentary committee tasked with working on the issue – questioned Canadian Prime Minister Justin Trudeau's chief of staff, Katie Telford (45) about the allegations of Chinese interference in Canada's democratic process.
Since November, the Canadian television network Global Television Network and the English-language daily Globe and Mail have been reporting that Canada's intelligence and security service suspects Beijing of having interfered in the last federal election: in 2019, by creating a network of financing that favored 11 candidates considered "Chinese-compatible" and in 2021, by trying to ensure a victory for the Liberal Party of the outgoing prime minister, deemed less damaging to its interests than a Conservative government.
'Heavy strategic threat'
Since then, the Conservative Party has continued to hold the government accountable for the information it had and the measures it took to protect itself from such foreign intrusion. Not without difficulty, it finally obtained the hearing of Justin Trudeau's closest advisor – at his side since his victory in 2015 – hoping to demonstrate at best the inertia, at worst the complacency of the prime minister in this matter, considered by the Canadian Security Intelligence Service as "the most serious strategic threat to Canada's national security."
Read more
Article reserved for our subscribers

Canada's Trudeau is accused of inertia amid allegations of Chinese interference
But the "rocket fire" strategy of short, incisive questions asked to Katie Telford by Conservative and Bloc Québécois MPs did not get to the bottom of it. Trudeau's chief of staff revealed as little as possible, on the grounds of national security requirements: "these issues are extremely sensitive, and there are legal limits to what I can say in public." Questions from elected officials elicited only terse comments, and on several occasions Katie Telford asserted: "The 2019 and 2021 elections were conducted fairly and freely."
Her evasive answers did not convince the opposition. "You were unable to give us simple answers to simple questions. But insofar as you confirmed that the prime minister knew everything, we can assume that he knew and deliberately chose to ignore the warnings given by our intelligence service," concluded Conservative MP Rachael Thomas . The Liberal MPs denounced a "conspiracy theory" supported by the Conservatives, which "nothing in Katie Telford's testimony corroborated."
You have 47.03% of this article left to read. The rest is for subscribers only.