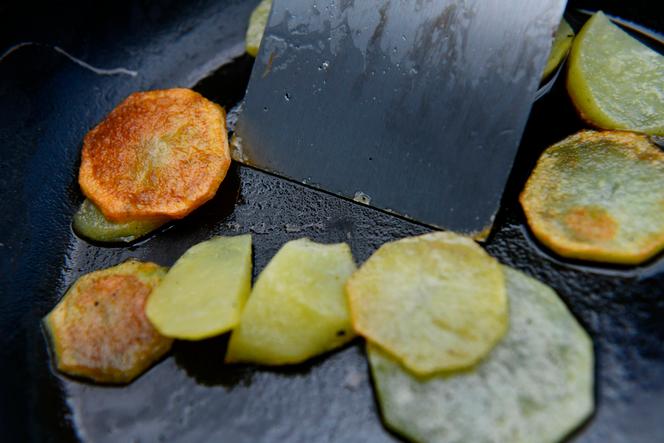 Obesity, the scurge of modern times, has two main recognized causes, an increased sedentary lifestyle and an excessively rich, fatty and sugary diet. But other phenomena, less known and more insidious, also contribute to this rampant epidemic, such as chemical pollution. A Danish study published on Wednesday, April 19, in the journal obesity provides new evidence.
This scientific publication incriminates the family of PFAS (per- and polyfluoroalkylated substances). Also called "forever chemicals" because of their extreme longevity in the environment, these highly toxic compounds have already been associated with a long list of pathologies: cancers, reduced fertility, cardiovascular problems, increased cholesterol levels and reduced immune response to vaccines. They are present in a multitude of consumer goods: Teflon frying pans, food packaging and Gore-Tex jackets. Now they are suspected of contributing to the obesity pandemic.
The word "pandemic" is no exaggeration. In 2022, the World Health Organization (WHO) estimated that there will be more than 1 billion obese people in the world. Together with excess weight, obesity is estimated to cause at least 1.3 million deaths per year. In Europe, one in three schoolchildren is already overweight or obese.
Read more
Article reserved for our subscribers

'Forever chemicals': In France, nearly 1,000 PFAS-contaminated sites are largely ignored
Studying the impact of diet
Tea obesity study used data from a European cohort of nearly 1,800 individuals that, between 2006 and 2008, measured the impact of five diets on weight changes in obese people. First, the participants were all required to follow a very strict 800-calorie-a-day diet for eight weeks. Then, those who had lost at least 8% of their initial weight were randomly assigned to follow one of five diets for 26 weeks: a "healthy" diet; high protein but with a low glycemic index, which does not raise blood glucose levels very much; high protein and with a high glycemic index; low protein and with a low glycemic index; or low protein but with a high glycemic index.
These diets could be extended for an additional 26 weeks, with the objective of identifying the most effective one to limit weight regain. The study, named "DioGenes," was conducted in eight countries: Bulgaria, Czech Republic, Denmark, Germany, Greece, Netherlands, Spain and the United Kingdom.
From blood samples taken at the beginning of the study, the authors looked for the presence of five PFAS molecules, which they quantified in 381 participants. Of these, 101 were followed for almost a year. Their plasma levels averaged 2.9 nanograms per milliliter (ng/ml) for the most problematic of the five compounds, PFOA, and 1 ng/ml for the other compound of greatest concern, PFHxS.
You have 52.98% of this article left to read. The rest is for subscribers only.