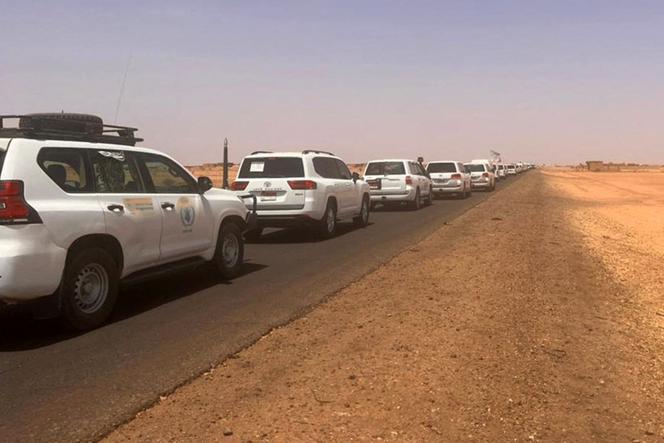 A number of countries on Sunday, April 23, rushed to evacuate their nationals from battle-torn Sudan where deadly fighting raged into a second week between forces loyal to two rival generals.
As gunfire again echoed through Khartoum and fighter jets roared above, foreigners also fled the capital in a long United Nations convoy, while millions of frightened residents hunkered down inside their homes, many running low on water and food.
Across the city of five million, army and militia troops have fought ferocious street battles since April 15, leaving behind charred tanks, gutted buildings and shops that have been looted and torched.
More than 420 have been killed and thousands wounded, according to UN figures, in fighting that has sparked fears of wider turmoil and a humanitarian disaster in one of the world's poorest nations.
Special forces of the United States launched a rescue mission early on Sunday for around 100 embassy staff and their relatives, swooping in with Chinook helicopters to fly them to a military base in Djibouti.
US President Joe Biden condemned the violence, saying it is "unconscionable and it must stop."
British Prime Minister Rishi Sunak said United Kingdom forces had also "completed a complex and rapid evacuation of British diplomats and their families from Sudan, amid a significant escalation in violence and threats to embassy staff."
Germany and France also said they had begun evacuating their nationals and those from other countries, with a French plane carrying around 100 of multiple nationalities out.
Long convoys of UN vehicles and buses were seen leaving Khartoum and heading east to Port Sudan on the Red Sea, 850 kilometers away by road.
Taking advantage of a recent brief lull in fighting, residents of the battle-stricken capital rushed to organize buses out, mainly north to Egypt, sharing bus drivers' numbers, safe routes to the border and advice on visa restrictions on social media.
Read more
Article reserved for our subscribers

In the midst of the fighting, Sudanese citizens resist in solidarity
'Darkness'
The fighting broke out on April 15, between forces loyal to army chief Abdel Fattah al-Burhan and his deputy-turned-rival Mohamed Hamdan Daglo, known as Hemetti, who commands the powerful paramilitary Rapid Support Forces (RSF).
Newsletter
THE WORLD IN FRENCH
Every morning, a selection of articles from The World In French straight to your inbox
Sign-up
Daglo's RSF emerged from the Janjaweed fighters whom former strongman Omar al-Bashir unleashed in the Darfur region, where they were accused of war crimes including genocide.
The military toppled Bashir in April 2019 following mass citizen protests. The two generals seized power in a 2021 coup, but later fell out in a bitter power struggle, most recently centered on the planned integration of the RSF into the regular army.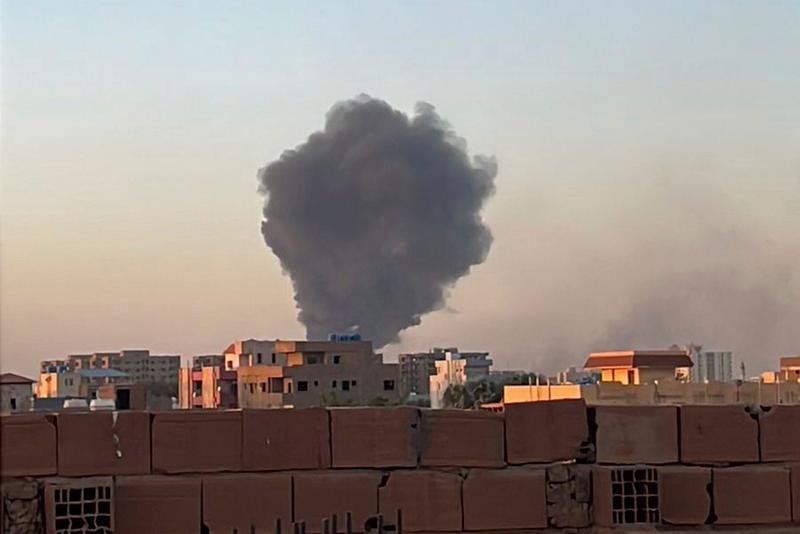 Multiple tricks have been agreed in recent days and ignored. Khartoum's airport, where the blackened hulls of destroyed aircraft lie on runways, is under the control of the RSF. At least one jailbreak has taken place in the capital, according to lawyers.
Reports of prisoners also being freed from two other prisons, including the Kober jail where Bashir has been held, could not be independently verified. In Khartoum, the conflict has left terrified civilians sheltering inside their homes, with power largely off amid sweltering heat and the internet out for most.
"We were living in darkness. First we didn't have water and then we didn't have power," Khartoum resident Awad Ahmad Sherif said. "We ask God for our safety."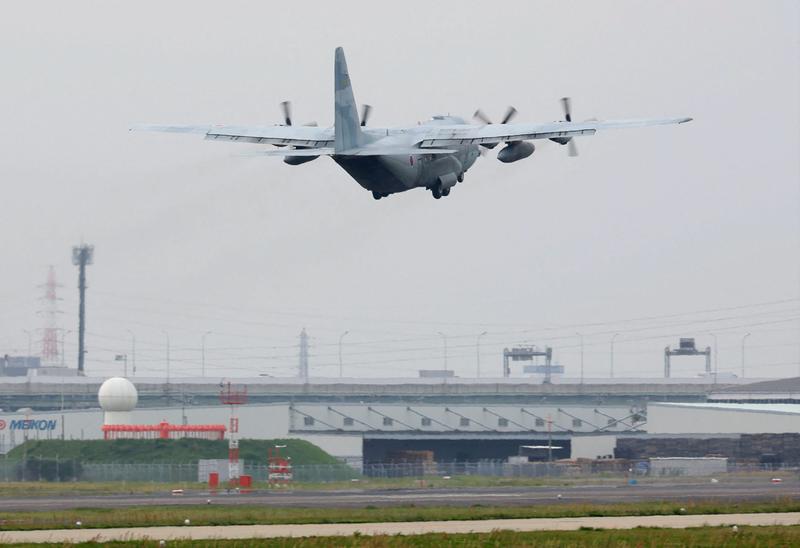 'Don't leave the Sudanese behind'
Pope Francis on Sunday renewed calls "for the violence to stop as quickly as possible and for dialogue to resume." Fighting has broken out elsewhere across Sudan, Africa's third biggest nation.
Battles have raged in Darfur, where aid group Doctors Without Borders (MSF) said medics had been "overwhelmed" by the number of patients with gunshot wounds, many of them children, in the city of El Fasher.
Some hospitals have been shelled in fighting and others ransacked, with more than two-thirds of hospitals in Khartoum and neighboring states "out of service," the doctors' union said.
In a first large evacuation of foreigners, more than 150 reached Saudi Arabia after naval forces launched a rescue across the Red Sea on Saturday, collecting Saudi citizens and nationals from 12 other countries from Port Sudan.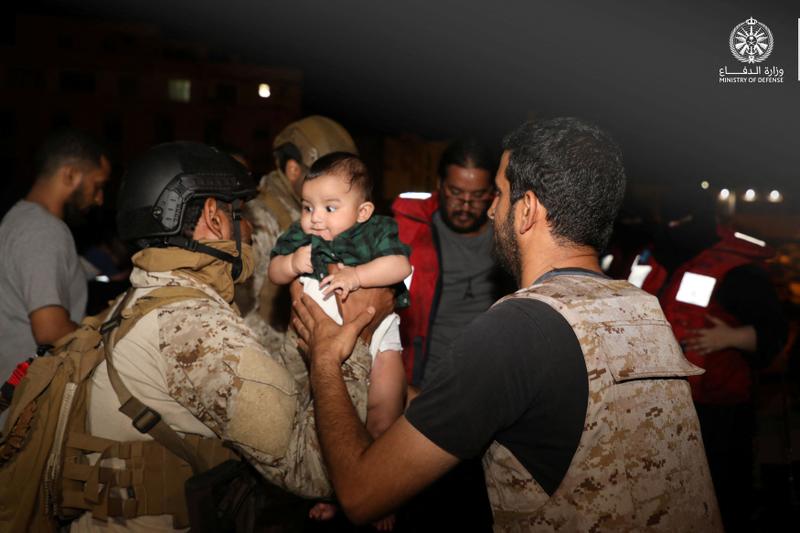 Turkey began rescue operations at dawn on Sunday via road from the southern city of Wad Madani, but the effort was postponed from one site in Khartoum after explosions near a mosque designated as the assembly area, the embassy said.
European countries including Italy, the Netherlands and Greece also said they were planning rescue efforts. The scramble by foreigners to escape has heightened fears among Sudanese of what will happen when diplomats who could act as potential mediators have gone.
"Pushing for safe passages to evacuate internationals without simultaneously pushing to end the war will be terrible," said researcher Hamid Khalafallah.
"International actors will have less impact once they're out of the country," he said, adding in a message to foreign nations: "Do all you can to leave safely but don't leave the Sudanese people behind unprotected."
Read more
Sudan's people held hostage by conflict between generals