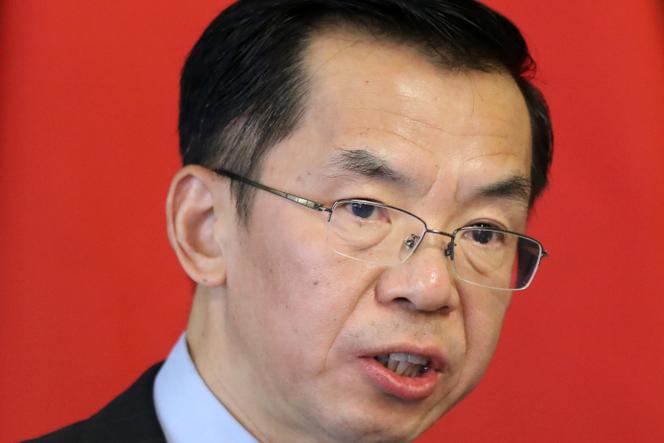 The incident may be over, but it could still leave a mark on the relations between China and countries of the European Union (EU). On Monday, April 24, France and its European partners sought clarification of remarks made by the Chinese ambassador to France, Lu Shaye on Friday, April 25. On the French news channel LCI, Lu questioned the sovereign status of the states of the former USSR while querying the status of Crimea to the point of causing an outcry in EU capitals and in Ukraine.
"It isn't a diplomat's job to talk in these terms," ​​said Emmanuel Macron on the sidelines of a summit on offshore wind in Ostend, Belgium. "I fully support countries whose understanding of their history and their borders has been attacked," he declared.
On Monday, Lu attended a meeting with Luis Vassy, ​​the chief of staff of Minister of Foreign Affairs Catherine Colonna. The meeting had been "planned a long time ago," the ministry said – meaning it was not a formal summons. According to the ministry, the purpose of the meeting was to discuss Lu's "disturbing public statements," in particular his assertions that "the countries of the former Soviet Union do not have an effective status in international law, since there is no international agreement that would specify their status as sovereign states."
Quieting the diplomatic storm
Vassy pointed out that "the entire international community, including the People's Republic of China, had recognized the 15 states that gained or regained their independence after the dissolution of the Soviet Union within their existing borders."
Earlier in the day, the Chinese authorities had also sought to settle the diplomatic storm triggered by their representative in France. "China respects the sovereign status of former Soviet republics after the Soviet Union's dissolution" in 1991, according to Mao Ning, spokesperson of the Chinese Ministry of Foreign Affairs. She iterated that China "respects the sovereignty, independence and territorial integrity of all countries, and upholds the purposes and principles of the UN Charter." "Taking note" of these statements, Vassy called on Lu "to keep his public statements in line with the official positions of his country."
"I issued a tweet yesterday to say that I hope this statement, or remarks, by the ambassador, was not the official position of China and now, we have a concrete answer that it is not. So, it is good news," commented Josep Borrell, high representative of the European Union, at the end of a Council of Foreign Ministers meeting in Luxembourg. He went on to say, "I believe that China does not question the sovereignty of the former Soviet Republics in the Baltics, or in Central Asia, or in the Caucasus. There may be other issues, but I think this incident properly clarified has served that purpose."
You have 39.36% of this article left to read. The rest is for subscribers only.