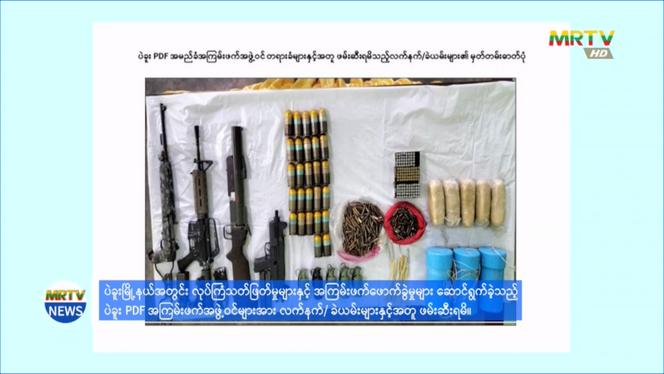 The French TV channel Canal+ has been accused of relaying propaganda from Myanmar's military junta by broadcasting the state-owned channel MRTV News on its website, its smartphone application and its satellite package available locally. The junta came to power in a coup in February 2021. "By broadcasting MRTV, which is a major part of the junta's propaganda arsenal, Canal+ is clearly ignoring its human rights responsibilities," said Yadanar Maung, spokesperson for the NGO Justice for Myanmar.
Canal+ is a subsidiary of the Vivendi Group controlled by the Bolloré family and has been present in the Asian country since 2017 through a joint venture with its local partner Forever Group. Canal+ responded that it is "forced to broadcast" the channel, "without being responsible for [the content] it's broadcasting," and that it is careful not to advertise it in the country. It has also removed several international news channels from its package, including the BBC and CNN.
For only 3,500 kyats (€1.50 per month, subscribers in Myanmar to Canal+ can flick between music videos, Bollywood films and news reports showing the arrest of young men and women described as "terrorists," sometimes handcuffed, their faces swollen.
Portraits, names and places of residence
The many reports seen by The world tell more or less the same story. They begin with a scene of an attack, followed by images of weapons and homemade bombs that the army says it has discovered. Then the portraits of the "terrorists" taken just after their arrest remain on the screen for several minutes accompanied by their names and their place of residence.
"The channel available on the Canal+ satellite package is not there to inform, but to terrorize," Maung said. "Captured civilians and opposition fighters have been executed and tortured to death while in the custody of junta forces," said Tom Andrews, the United Nations special rapporteur on the human rights situation in Myanmar, in a report released in March. "Article 13 of the Geneva Convention relative to the Treatment of Prisoners of War requires that they be protected at all times from public scrutiny," added Maung, who accused Canal+ of "making a commercial spectacle of prisoners of war" by broadcasting MRTV News.
In Yangon, a student who co-authored an article about military propaganda on the "Tea Circle" blog contrasted MRTV's influence "in the cities, where social networks are accessible from virtual private networks," with the early 2000s, when the channel "was our only source of information and our only window on the world," she explained.
You have 59.57% of this article left to read. The rest is for subscribers only.