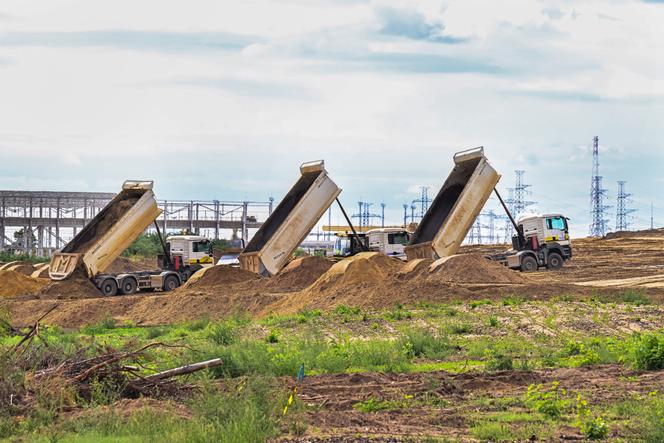 In the midst of the war in Ukraine, the involvement of French companies in the construction of two nuclear reactors in Hungary led by the Russian state-owned group Rosatom may seem inappropriate. Yet the issue was discreetly discussed between Paris and Budapest and was even raised during a dinner between Emmanuel Macron and Prime Minister Viktor Orban at the Elysée Palace on March 13.
Shortly afterwards, Hungarian Foreign Minister Peter Szijjarto confirmed that Hungary was counting on French help to bypass German reluctance to deliver the reactor control system, initially entrusted in 2019, to a consortium consisting of Siemens Energy and Framatome. "Since the German government is blocking for political reasons the contractual participation of Siemens Energy, we wish to rely more on the French," said Szijjarto.
While the French and Hungarian leaders are at odds over various European issues, such as the rule of law or arms deliveries to Kyiv, they share a common belief in nuclear power. Szijjarto even traveled to Flamanville in the north of France on March 13 to visit the EPR construction site. "The French government has given the authorization to Framatome, but the German government has not done so for Siemens. So, we are now studying this problem in close cooperation with Framatome," said a Hungarian source about the Paks power plant extension project.
Agreement with Vladimir Putin
"French nuclear industry players support our European partners, and in particular Hungary, in all their efforts and in all the projects on their soil as long as they strictly respect the European framework of international sanctions," persons close to Agnès Pannier-Runacher, minister of energy transition, told The world. However, "to date, European sanctions [against Russia] do not target the nuclear industry," the ministry said. If French stakeholders wish to enter into partnerships with other European players, we will not prevent them from doing so."
Eagerness to honor the contract seems much more moderate on the German side today, in the context of the war in Ukraine and their own nuclear phase-out. The coalition government, which is for the most part opposed to nuclear, is not commenting, but Siemens Energy has confirmed that its application for an export license is still awaiting processing by Berlin. "The German Federal Office of Economics and Export Control has not yet issued an export license, which is why there has been no delivery," a spokesperson for the Munich-based company told The world. Another factor that does not provide much incentive for the industry on the other side of the Rhine is that the last three power plants on German soil have been out of service since mid-April, 12 years after the decision to abandon nuclear power was taken at the initiative of the former German Chancellor, Angela Merkel, in the wake of the Fukushima disaster in Japan.
You have 51.46% of this article left to read. The rest is for subscribers only.