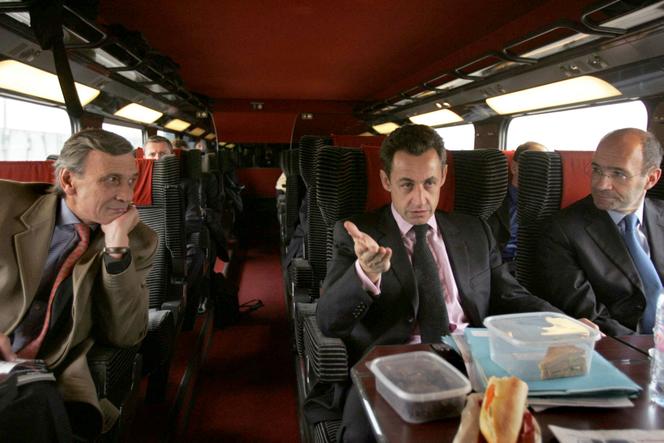 The puzzle of Qtar-related corruption scandals is about to get bigger. The French investigation into the conditions under which the 2022 football World Cup was awarded to Qatar have stirred up further suspicions regarding the relationship between then-French presidential candidate Nicolas Sarkozy and the Gulf emirate. These ties are illustrated by the purchase of football club Paris Saint-Germain by the Qatar Sports Investments (QSI) in 2011, when Sarkozy was president, and by the hypothesis of a corrupt deal sealed on November 23, 2010, during a lunch organized at the Elysée Palace attended by Sarkozy, former president of the Union of European Football Associations (UEFA) Michel Platini and the current Emir of Qatar, Tamim Al Thani.
In 2019, the prosecutors opened a judicial investigation into corruption and money laundering in this case. Now, judge Serge Tournaire has his sights on a possible new key player: 72-year-old advertising executive François de La Brosse, founder and manager of the communications agency ZNZ, who worked with Sarkozy during his 2007 campaign and as a presidential adviser until 2009. He too is suspected of having benefited from the special relationship between the former French president and Qatar. Now retired, he has given his version of events, for the first time, to The world.
Read more
Article reserved for our subscribers

Corruption complaint filed against Sarkozy over Qatar World Cup awarding process
While digging through the archives of the Elysée Palace, the Central Office for the Fight against Corruption and Financial and Fiscal Offenses (OCLCIFF) learned of the existence of a joint venture project and a preliminary contract worth €2 million, in 2011-2012, between ZNZ, which was in financial difficulty at the time, and the Qatari communications company q.media, chaired at the time by the son-in-law of the then-Qatari prime minister, Hamad bin Jassim Al Thani, known as "HBJ" .
'A return favor'
In a January 2020 report revealed by Mediapart, OCLCIFF suspects Sarkozy of having had services provided free of charge by de La Brosse for his 2007 campaign, and later paid for by Qatar, once he was president. The prosecutors believe de La Brosse's dealings with Qatar could have been "indirectly in return for previous actions intended to allow Qatar to get the votes it needed to be awarded the 2022 football World Cup".
In 2007, de La Brosse, a close friend of Sarkozy's former wife Cécilia Sarkozy, was appointed by the presidential candidate to oversee his campaign's online communications. He was the man behind the Sarkozy.fr site and the web TV channel NSTV. Invoices issued by his company, ZNZ, seen by The world at the National Commission for Campaign Accounts and Political Financing, show that between February and April 2007, it received a total of €284,503 for all its services during the campaign.
You have 72.75% of this article left to read. The rest is for subscribers only.