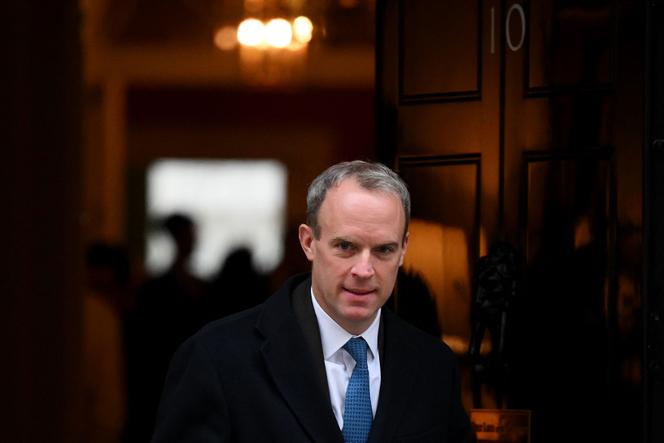 Dominic Raab resisted for 24 hours but the pressure was too great. Rishi Sunak's deputy prime minister, justice minister and a loyal ally of the British leader resigned on Friday, April 21, the day after an official report found he had acted in an "intimidating" manner toward civil servants.
Oliver Dowden, Boris Johnson's former culture minister, who belongs to the most conservative wing of the Tories, will become deputy prime minister. Alex Chalk, a defense secretary known for his rather discreet profile, was given the justice portfolio.
This departure weakens Sunak, two weeks ahead of local elections that are expected to be difficult for the Conservatives, and raises questions about his judgment.
Raab is the third member of his cabinet to be pushed out for his past conduct, after Gavin Williamson, a former education minister hated for his bullying ways, and Nadhim Zahawi, a former chancellor of the exchequer facing a major tax audit.
The independent investigation into Raab's behavior, a former Brexit minister under Theresa May and then foreign minister under Boris Johnson, had been launched in November 2022 following the filing of formal complaints – eight in total – by employees who denounced his harshness. According to their testimonies relayed by the media, Raab was so brittle that they were afraid to confront him in meetings, others spoke of having "suicidal thoughts."
Read more
Despite controversies, Rwanda is preparing to receive migrants deported by the UK
'Dangerous previous'
While not explicitly accusing him of "harassment," which is contrary to the British ministerial code, the report written by lawyer Adam Tolley identified intimidating and offensive attitudes.
Raab has consistently denied these accusations, insisting he had acted professionally at all times during his career. His letter of resignation on Friday contained no regrets and claimed, on the contrary, that "in setting the threshold for bullying so low, this inquiry has set a dangerous precedent."
"Ministers must be able to exercise direct oversight with respect to senior officials over critical negotiations conducted on behalf of the British people," Raab wrote. In an opinion piece published by The Telegraphhe also wrote that "the people of Britain will pay the price for this Kafkaesque saga."
Very much to the right of the Conservative Party, Raab was a crucial cog in the Sunak machine: He stood by his side throughout his campaign to replace Boris Johnson in the summer of 2022, not letting go of him in the final weeks when he was clear that Sunak was going to lose to Liz Truss.
Raab was back in support in October last year when Truss' term ended and Sunak successfully ran again. As deputy prime minister, Raab also filled in for Sunak in the House of Commons when he was unavailable, doing so diligently.
You have 46.88% of this article left to read. The rest is for subscribers only.