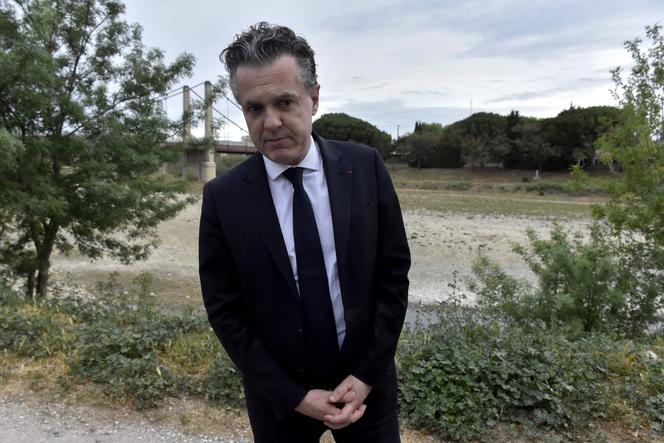 With a few exceptions, the picture being painted leaves little doubt that drought will soon occur in France. Not all regions are affected equally, and the situation, worse now compared to this time last year, is less worrying than it was in March. This is what emerged from the Comité d'Anticipation et de Suivi Hydrologique (CASH, the hydrological monitoring and forecasting committee) held on Thursday, April 27, in Paris. It was an opportunity to put a wide range of indicators into perspective: meteorology, river flow, the states of groundwater and large reservoirs. For the first time, the session was open to the media, no doubt a sign that the government wishes to raise awareness to the public ahead of what awaits it this summer.
For the time being, the French regions of Brittany (west) and Aquitaine (southwest) are doing rather well, with both having received rain in recent weeks. But across the map, three-quarters of the "Hexagon" (continental France), as well as the French overseas departments of Martinique and Réunion, appear studded with sub-basins colored in an ominous red. All eyes are on the Mediterranean arc, towards the Pyrénées-Orientales department (southeastern France) in particular, which has not seen a day of rain for over a year. Groundwater levels are so low that the Bureau de Recherches Géologiques et Minières (BRGM, the Bureau of mining and geological research) is raising the prospect of the risk of a saltwater wedge penetrating the area. Under such conditions, without sufficient fresh water, groundwater could become brackish, making it impossible to render it drinkable.
Large parts of the Pyrénées-Orientales could soon be classified by the prefect as being in a state of crisis. Three other southern French departments are already partially affected by similar decisions, along with all the restrictions that they entail: Bouches-du-Rhône, Var, but also Ain. Furthermore, at the end of April, 27 departments were in a state of vigilance, 9 in a state of alert and 7 in a state of heightened alert, a greater number than in 2022 on the same date.
Read more
Article reserved for our subscribers

France faces threat of a new drought
The risk of 'poorer quality' water
This year, the period of effective rainfall, which runs from September to March – before vegetation develops by drawing on water resources – ended with a precipitation deficit of 10%, compared to 20% in 2022, according to French national meteorological service Météo-France . "We mustn't let our guard down, by telling ourselves that it's not as catastrophic as 2022," warned Hervé Paul, mayor of Saint-Martin-du-Var (southeastern France), on behalf of local elected officials of the Fédération Nationale de Collectivités Concédantes et Régies (FNCCR, the national federation of local licensing and governing authorities). "As someone who lives in the Alpes-Maritimes, I would like to remind you that when volumes decrease, pollutants and sulfates become concentrated. Not only do we have less water, but it becomes poorer in quality."
You have 49.76% of this article left to read. The rest is for subscribers only.