LETTER FROM MALMÖ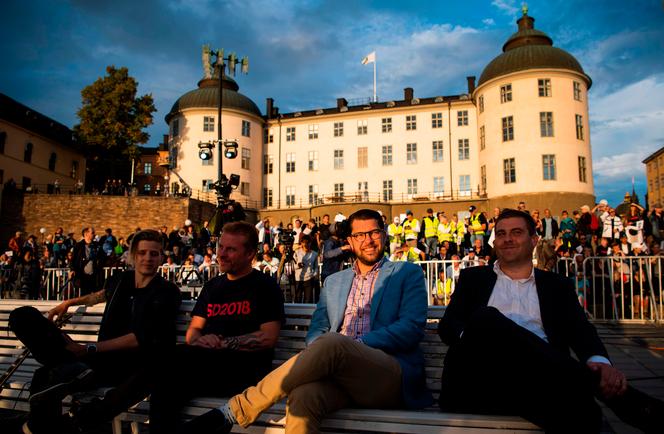 In the end, there will be no early morning police raids to try to catch those who are in Sweden undocumented. The far right had raised their idea during the election campaign. At a press conference on March 30, Jimmie Akesson, leader of the Sweden Democrats (SD), was forced to admit that "knocking on every door in the country would not be a sensible way to use taxpayers' money."
But there is no question of abandoning the organization of the census. The SDs have been calling for it for years, arguing that the official figures have lied about the number of people living in the Scandinavian kingdom. They eventually got the conservatives on board. Then the right and far right won the parliamentary elections on September 11 and included it in their coalition agreement.
Read more
Article reserved for our subscribers

Stockholm launches campaign to discourage asylum seekers from coming to Sweden
The only thing left to do was to set the terms. On March 30, Conservative Finance Minister Elisabeth Svantesson announced that the government would pay 500 million kroner (€44 million) to the tax office, which has until September to make proposals. "Sweden has largely lost control of its population," said SD leader Akesson, "owing to an irresponsible immigration policy" that has led to a "shadow society" whose extent the authorities "are unaware of."
A number that opens all doors
Yet the Scandinavian country regularly boasts one of the best population counting systems in the world. As early as 1631, the Evangelical Lutheran Church began keeping detailed parish registers, modeled on what the Catholic Church had been doing in France since 1539. From 1749, the Tabellverket (Table Office), the first official statistical institute in the world, compiled these registers to obtain a picture of the Swedish population. Questionnaires were sent to the inhabitants of the kingdom to complete it.
Since 1947, everyone who lives in this Nordic country has also had a personnummer – a personal identification number issued by the tax office. Without this 10-digit number, it is impossible to open a bank account, take out a telephone subscription or receive benefits. The number also provides a detailed picture of the country's residents by cross-referencing education, military, health, social services and tax registers.
Read more
Article reserved for our subscribers

Swedish government criticized for abandoning climate targets
The website of the Swedish Statistical Office (SCB) is full of information: For example, it shows that 10,523,709 people were living in Sweden in January 2023, of whom 856,256 were foreigners – Poles were the most popular, ahead of Syrians and Afghans. It also reveals that Swedish grandparents have an average of 3.7 grandchildren, that Astrid overtook Alice as the most popular girl's name in Sweden in 2022, and that 21,531 divorces were pronounced last year.
You have 50.33% of this article left to read. The rest is for subscribers only.