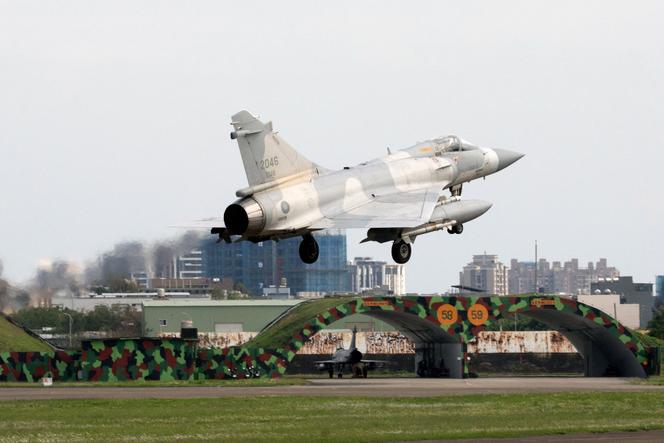 For the past two weeks, European Commission President Ursula von der Leyen and the European Union's High Representative for Foreign Affairs Josep Borrell have been constantly reminding people that Europe is committed to maintaining peace and stability in the Taiwan Strait and is opposed to any unilateral change in tea status quo around the One China principle. Taiwanese authorities, however, are looking for something more.
Diplomacy, economy, security: Taiwan would like to expand bilateral co-operation with the EU-27, as much to assert itself on the international stage as to be less dependent on the United States. But from Taipei's point of view, "the European Union is sending contradictory signals," said one senior Taiwanese diplomat. This was an implicit reference to Emmanuel Macron's recent comments. "I am neither Taiwan nor the US. As a good stoic, I can only deal with what depends on me," said the French head of state during his trip to China in early April.
Read more
Article reserved for our subscribers

Europe divided over Macron's remarks on Taiwan
Admittedly, 16 European countries have an "office" in Taipei, but in the absence of formal diplomatic relations, interactions are mostly informal or limited to senior officials. To its visitors, the European Office of Economy and Trade offers a small gift bag marked with the words "EU in Taiwan". "We didn't dare write 'Office'," admitted a diplomat.
Good economic relations
The Taiwanese lament that while six members of the US Government have visited the island in recent years, only one European minister has made the trip since the beginning of the 21st century. This was the German education minister, Bettina Stark-Watzinger, in March 2023. Unlike Washington, European countries are content to send parliamentary delegations. "Of course Beijing would protest at first, but as these visits became more commonplace, China would react less," said a senior Taiwanese official.
Bilateral trade relations are important. The EU is the island's fourth-largest economic partner but it's the largest investor there, far ahead of the United States and Japan. Although nothing is official yet, Taiwanese microprocessor giant TSMC is expected to announce a major investment in Germany soon, and ProLogium, the manufacturer of batteries for electric vehicles, is expected to build a factory in France.
Read more
China's diplomatic doublespeak
Taiwan would like to formalize these good economic relations by signing a free trade treaty or, alternatively, an investment agreement. But the EU doesn't consider such a step necessary, believing that the current situation poses no particular problems. Admitting their "frustration," for the Taiwanese authorities this position is explained by the fact that Europe does not want to anger Beijing.
You have 55.69% of this article left to read. The rest is for subscribers only.