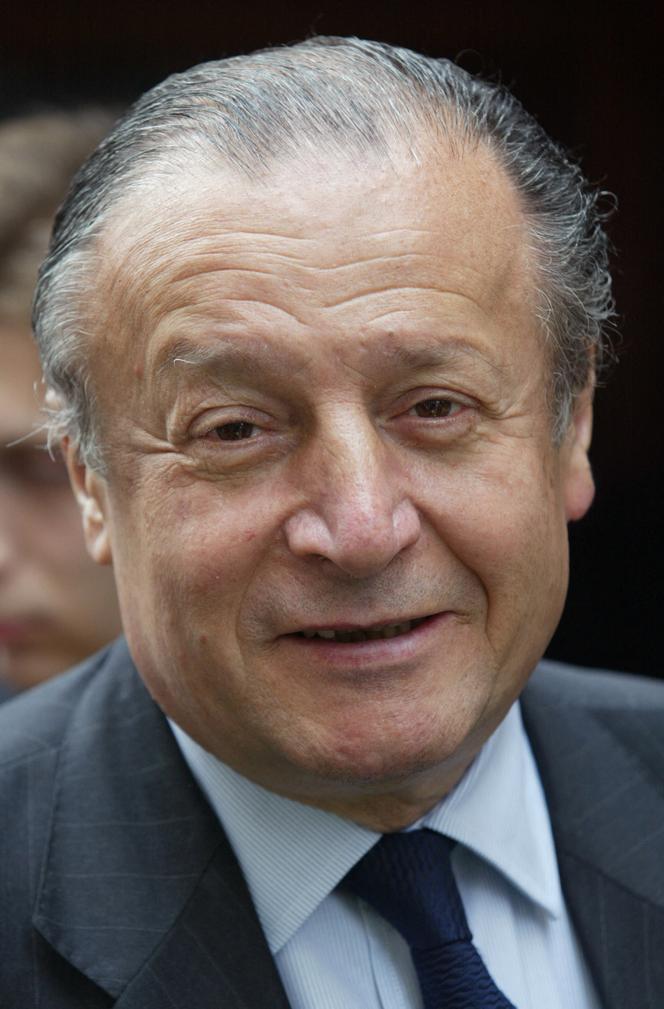 He was almost more Rocardist than Michel Rocard, the friend whose every cause he supported. The lawyer, junior minister, MP and mayor of Paris's 10th arrondissement, Tony Dreyfus died in Paris at 84, on April 26.
The son of Louis Dreyfus and Winnifred Gabbaï was born in Paris on January 9, 1939, the year the Second World War broke out, which led him to develop a passion for this period of history. He entered public life in 1959 and was one of the leaders of the National Union of Students of France, of which he was the vice-president until 1963. After a period in the Club Jean-Moulin, a think tank critical of President Charles de Gaulle, he joined the Unified Socialist Party (PSU) in 1965.
The same year, he began his career as a lawyer at the Paris Court of Appeals in the office of Robert Badinter, the future justice minister who would abolish the death penalty. On April 20, 1968, he married Françoise Fabre-Luce, the daughter of the journalist and writer Alfred Fabre-Luce. They had four sons, including Louis Dreyfus, chairman of the board of the Groupe Le Monde, and a daughter, the writer Pauline Dreyfus.
Dreyfus quickly became involved in social issues. He was the lawyer for the CFDT union, advising Edmond Maire (1931-2017), the general secretary of the union from 1971 to 1988, in private cases, and the workers of the Lip watch factory in Besançon, in their fight for self- management in 1973-1974.
As a confidant and close friend of Michel Rocard, he followed him to the Parti Socialiste (PS) in 1974. In 1980 he and Gilles Martinet encouraged Rocard to run for president, against the advice of Pierre Mauroy, the mayor of Lille. Always urbane and courteous, Dreyfus cultivated good relations with those close to President François Mitterrand and became a friend of former Paris mayor Bertrand Delanoë.
Diplomatic skills
His entry into politics was unsuccessful at first. As a PSU candidate in 1968, he was defeated in the legislative elections in the 18th district of Paris. In 1977, he was defeated at the head of a left-wing list in the municipal elections in Troyes, in the Champagne region. On May 13, 1988, Rocard, who had become prime minister, appointed him junior minister without assignment. Rocard made him his personal advisor and go-to man in missions testing his diplomatic skills, and left him in charge of the social economy until May 15, 1991. A law on volunteering, allowing employees to take time off work to take care of their responsibilities in charities, bears his name.
In March 1989, Dreyfus was elected councilor of Paris. He was also a regional councilor of the Paris region from March 1992 to July 1995, and was elected mayor of the 10th arrondissement of Paris on July 3, 1995, a job which he performed whole-heartedly until March 2008, with joy and passion he never hid. He failed in a bid for a Senate seat in September 1995. On June 1, 1997, he was elected MP for Paris (and re-elected in 2002 and 2007). He was a member of the Finance Committee, a vice-president of the Assemblée Nationale (2009-2010) and a judge on the Court of Justice of the Republic, first as a substitute, then as a full judge from 2007.
Dreyfus liked to define himself as "a bourgeois Mendès supporter," a reference to Pierre Mendès France, who was president of the Council in the Fourth Republic. While he avoided the limelight, he had a strong personality. He had a mischievous look behind thin glasses that slipped down his nose, and was a good speaker, warm, attentive to others, with a very British sense of humor. He was made officer of the Legion d'Honneur, he was a member of the French delegation to the United Nations General Assembly on several occasions.
In 2003, he took part in the debates of the organization "A gauche, en Europe" founded by Rocard and Dominique Strauss-Kahn. Dreyfus had another passion, horse racing. As a daily reader of Paris-Turf, he said, "When I was 6 years old, my father took me to the racetrack every Sunday and if I had good grades, he drove me to the National Assembly." His future was already mapped out.