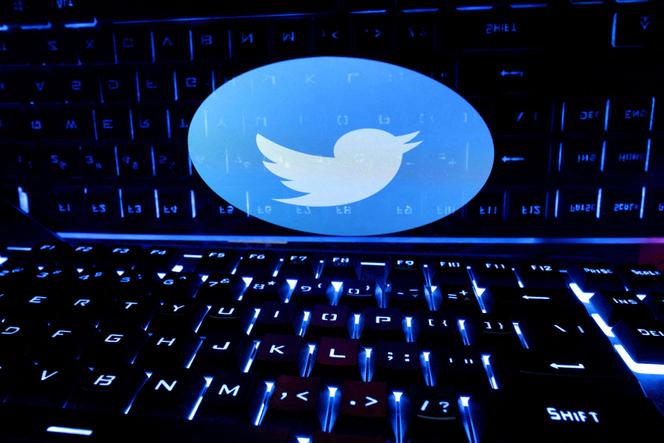 It was announced in November, postponed until April 20, and effective as of now. Elon Musk put an end on Thursday to the system of verified accounts on Twitter as established in 2009. Users who had the famous blue check mark attesting to the authenticity of their profile must – if they want to recover it – sign up for a paid subscription to Twitter Blue for a fee ranging from 9.6 to 11 euros/month. Companies inherited yellow badges in December, while governmental organizations and personalities now sport gray badges.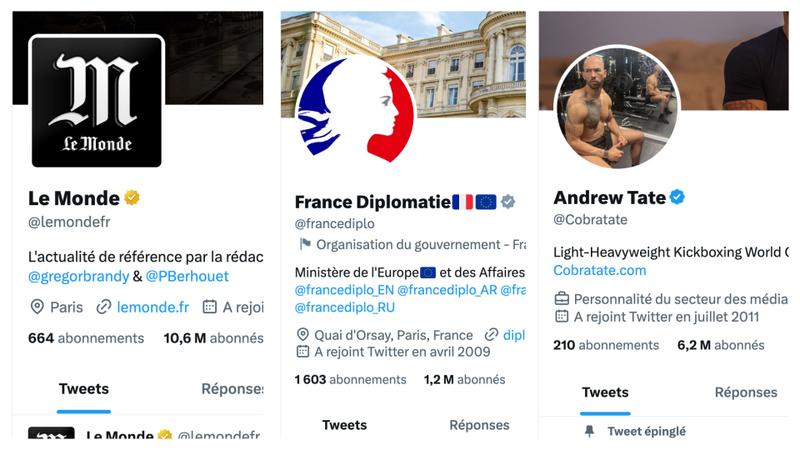 "Twitter's current lords & peasants system for who has or doesn't have a blue checkmark is bullshit," tweeted Musk on November 1, 2022 Twitter's number one shareholder. It is an income-based decision that soon satisfied its aficionados but also a conservative fringe of users who felt that the social network was showing an indisputable bias when allocating the blue badge. "Some conservative users denigrate the 'blue check crowd' for their privileges and alleged liberal bias, notwithstanding that nearly all prominent Republicans have them themselves," wrote the washington post on November 3.
In fact, the criteria for awarding this mark of distinction have always been opaque and interpretative. The candidate account for the blue badge should be "authentic, well-known and active," Twitter explained on the dedicated web page. However, the new conditions are not necessarily any clearer. In addition to having to be a Twitter Blue subscriber, accounts wishing to display a blue badge must now be "complete," "active" and "not deceiving," according to the platform's new rules.
Social status symbol
More than a stunt by Musk, this change is all the more scrutinized because it is the platform he now owns that has shaped this graphics convention of making a blue tick the marker of an "authentic" account on Instagram, Tik Tok, Pinterest, and Youtube.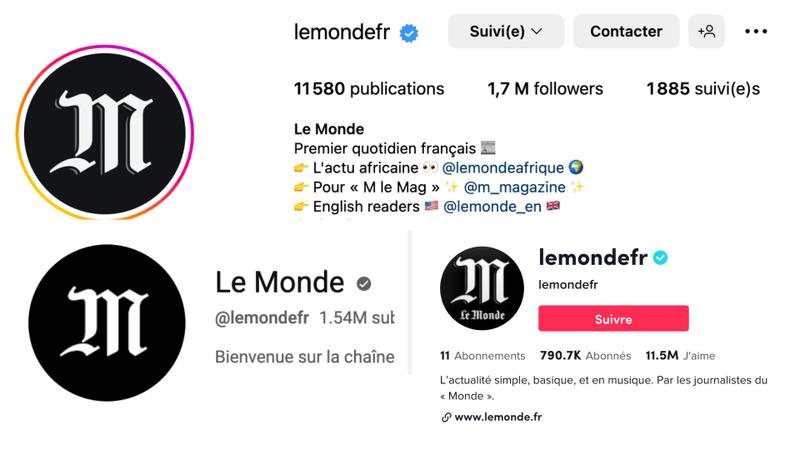 The "checkmark," "coche," "spunta" or "palomita" depending on where you are in the world, was introduced by the platform in 2009. At the time, several celebrities, including the American rapper and designer Kanye West, had complained of being victims of identity theft on the social network. Tony La Russa, manager of the baseball team in St. Louis, US, even sued the platform to close an account pretending to be him.
In response, Twitter offered the first version of the badge to public figures' profiles, not to accredit their celebrity (and their number of followers) but to attest to the authenticity of their account. In 2016, the principle of the blue check mark was extended to all users through an online form, but Twitter kept total control over how they were attributed, in an obscure procedure that sometimes led to absurd decisions.
In 2017, a major error by the team in charge of assigning badges led to the suspension of new certifications. The American far-right engaged in an extremely violent demonstration in Charlottesville, North Carolina, which left one dead and 35 injured. Three months after that, the social network nevertheless assigned the blue check mark to the account of Jason Kessler, a white supremacist and the main organizer of the rally. Faced with the scandal, the company announced a pause in authentications, which lasted more than three years. Verifications "are interpreted as an endorsement or an indicator of importance" the company admitted in a tweetrecognizing they "created this confusion and need to resolve it."
But that's what the famous blue tick has become over the years: A status symbol rather than a simple guarantee of authenticity. In some communities, the term "blue checks" was once used pejoratively to refer to either the establishment and the elites, or more often journalists from the mainstream media. This usage was generally found in the communities of former US President Donald Trump's supporters.
Consequences of a change in meaning
Ironically, by limiting access to the blue badge to users who have signed up for a paid subscription, Musk's Twitter has transformed the little sign into a symbol of support, but in the other direction: The majority of those who display it now are supporters of the billionaire and of the new direction taken by the platform.
Newsletter
THE WORLD IN FRENCH
Every morning, a selection of articles from The World In French straight to your inbox
Sign-up
The fact remains that, despite its very real flaws and opacity, the Twitter certification has been deemed useful enough to be copied by all the major social networks. Facebook, for example, introduced a similar system in 2012, and Instagram in 2014. This is, in fact, why questioning the verification system on Twitter is causing worry beyond its borders. By changing the rules it has established, Twitter is introducing a little more confusion by giving the blue checkmark a different meaning than it has always had elsewhere on the Internet. It's as if Facebook or Reddit suddenly decided that a "like" with a thumbs-up now means something completely different from what it has always meant since its invention.
This problem is combined with the fact that accounts subscribing to Twitter Blue are actively promoted in users' feeds, greatly increasing their visibility and making the work of identity thieves easier. This is not at all theoretical. As soon as this paid offer was launched in November 2022, and while the "historical" blue check marks still existed, Twitter was confronted with a wave of identity thefts targeting celebrities, but also brands and companies. At that time, Musk was forced to announce a pause in the deployment of Twitter Blue.