Mediation attempts over the weekend failed to bring back any hope of a return to calm in Sudan, leaving many fretting over the prospect of a civil war ignited by a fight between two generals who had, until now, worked together at the helm of the country's ruling junta.
In the early hours of Saturday, April 15, following long rising tensions, fighting broke out in many parts of Sudan. In the main cities, the Sudan Armed Forces (SAF, regular army), led by General Abdel Fattah Al-Burhan, who has been in charge of the country since 2021 (after the first overthrow of the dictatorship two years earlier), and the paramilitaries of the Rapid Support Forces (RSF) led by General Mohammed Hamdan Daglo, known as "Hemetti" (who is also the second in command of the junta), began to clash for control of military bases and airports. Since then, artillery fire and the use of automatic weapons have been ongoing, reinforced in some cases by air strikes.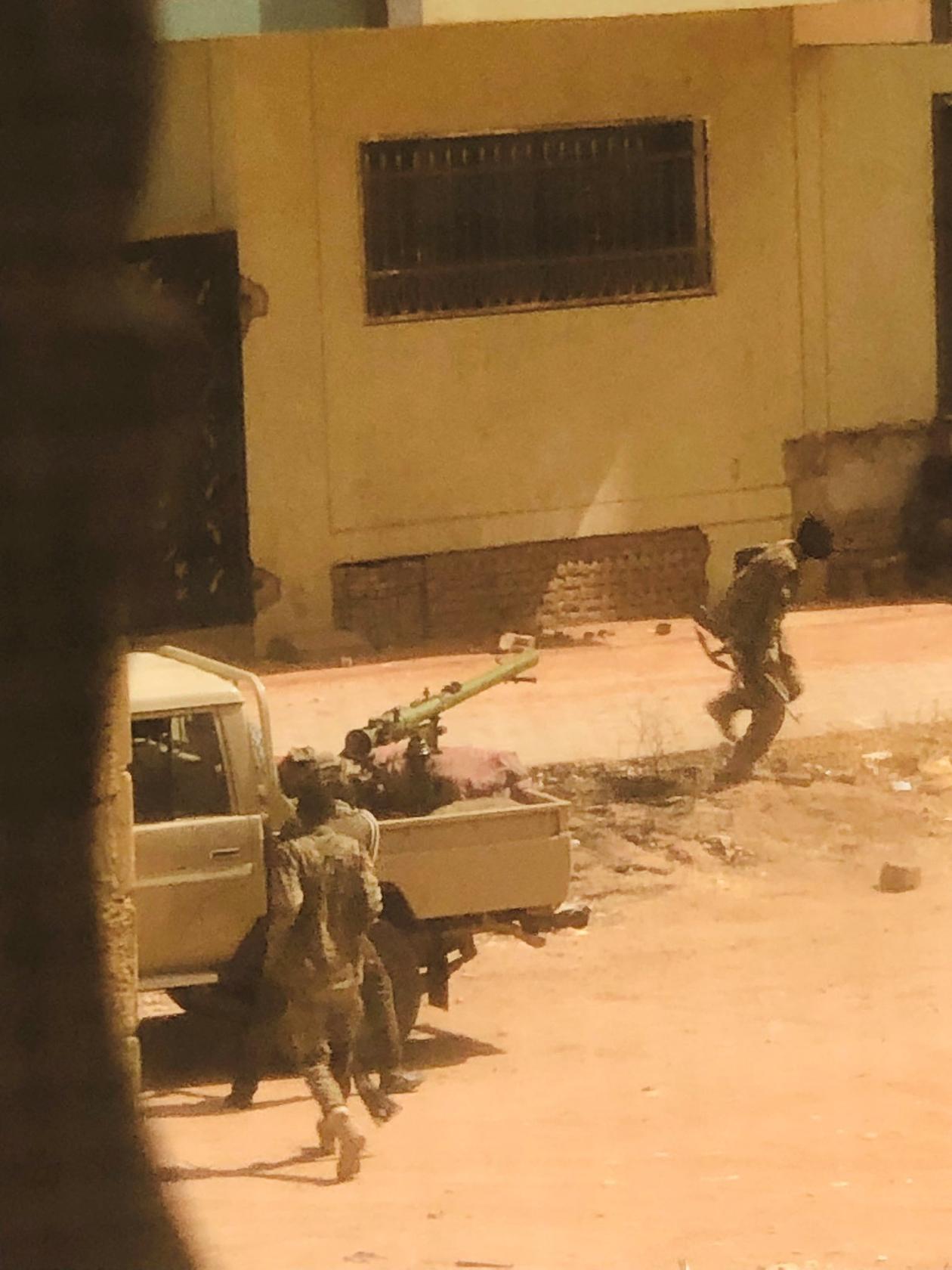 In Khartoum, an urban war was raging. Small groups of soldiers faced each other. On foot, in pick-up trucks and in armored vehicles with machine guns and anti-aircraft guns, the two sides clashed in deserted streets. Residents were holed up in their homes as shells and rockets were falling on residential areas.
The outbreak was so sudden that it caught many far from their homes, like the hundred or so teenagers who took refuge in the basement of the Comboni school, which is within range of Khartoum's presidential palace and around which fighting had been taking place. Middle school students were taking exams when the first explosions were heard. "We're stuck, with very little food and water, I don't know how long we'll last," said Arkan Ojoo, a sports teacher at the school, as bullets flew outside.
'Two Madmen'
On Sunday, neither side seemed to be able to gain a decisive advantage. An information war has also been going on since the first shots were fired, making it difficult to get a clear overview of the military advances.
With fighter jets and helicopters, the SAF remains in control of the skies. The RSF failed to take control of all army air bases. By Saturday, however, the paramilitaries had entered Khartoum's international airport and claimed to control the Republican Palace, the name of
the presidential residence. But the tide seemed to turn on Sunday evening after the SAF increased its air strikes, destroying the RSF headquarters. The SAF command repeatedly stated over the weekend that "victory is near." But the RSF sent large reinforcements into the capital and the fighting intensified north of the international airport, around the burned-out SAF headquarters.
You have 66.4% of this article left to read. The rest is for subscribers only.