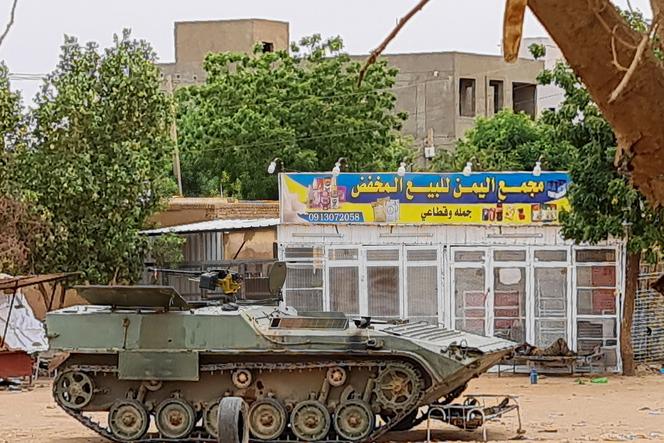 The top United Nations humanitarian official is heading to the Sudan region due to the rapidly unfolding impact of the war there and its wider fallout, UN Secretary-General Antonio Guterres said Sunday, April 30.
The announcement came shortly after rival Sudanese forces announced the extension of a truce they have largely violated, as warplanes roared overhead and fighting continued on the ground in Sudan's capital.
"The scale and speed of what is unfolding is unprecedented in Sudan. We are extremely concerned by the immediate as well as long-term impact on all people in Sudan, and the broader region," Stephane Dujarric, the spokesman for Guterres, said in a statement. He said the UN chief was "immediately" sending Martin Griffiths, his emergency relief coordinator, to the area "in light of the rapidly deteriorating humanitarian crisis in Sudan."
Read more
Article reserved for our subscribers

Sudan: Neighbors' risky geopolitical game fed conflict
Deadly hostilities between the army and heavily-armed paramilitaries in Khartoum and other parts of the country have entered a third week. The latest widely-breached ceasefire was scheduled to formally expire at midnight before the rival forces announced an extension for 72 hours that the Sudanese army said came due to "US and Saudi mediation".
More than 500 people have been killed and tens of thousands of people forced to leave their homes for safer locations within the country or abroad since battles erupted on April 15.
The fighting pits the forces of army chief Abdel Fattah al-Burhan against his ex-deputy Mohamed Hamdan Daglo, who commands the Rapid Support Forces (RSF).
Continued armed clashes
Witnesses on Sunday evening reported continued armed clashes as well as fighter jets soaring above various parts of the capital and its twin city Omdurman, across the Nile River.
The civil aviation authority on Sunday announced Sudan's airspace would remain closed until May 13, with the exception of aid and evacuation flights. "There has been very heavy fighting and loud gunfire," a southern Khartoum resident told AFP earlier in the day.
Newsletter
THE WORLD IN FRENCH
Every morning, a selection of articles from The World In French straight to your inbox
Sign-up
Further complicating the battlefield, Central Reserve Police, a paramilitary unit, were being deployed across Khartoum to "protect citizens' properties" from looting, the Sudanese police said, confirming an army statement. Police said Central Reserve had arrested 316 "rebels", a reference to the RSF, which did not confirm the information and had previously warned police against joining the fight.
Read more
First Red Cross aid flight lands in Sudan as fighting rages
Washington last year sanctioned the Central Reserve for "serious human rights abuses" related to its use of "excessive force" against pro-democracy protests after the October 2021 coup that brought Burhan and Daglo to power.
Daglo's RSF is descended from the Janjaweed unleashed by former strongman Omar al-Bashir in Sudan's western Darfur region, leading to war crimes charges against Bashir and others.