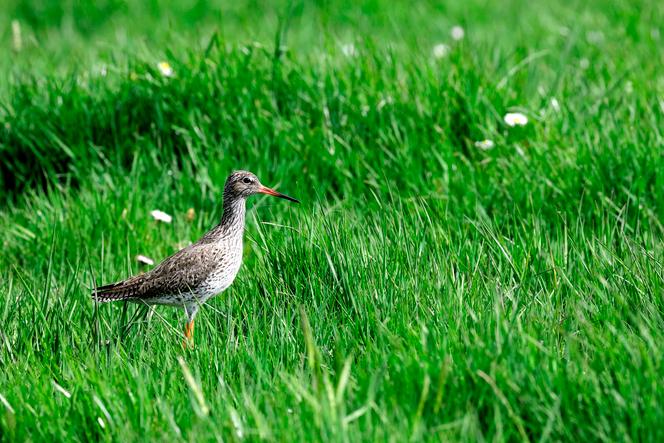 To lay eggs, the spotted pelodyte – a small toad that lives in wet meadows – only needs a small water-filled dip in the ground. But very early in 2022, all the small hollows in the national nature reserve of Saint-Denis-du-Payré in the Vendée, went dry. "For about ten years, it has never happened that this species did not reproduce," observed Pierre de Bouët du Portal, the reserve's curator. "It's a big concern, because these animals don't have a long life span. If they miss a year of laying eggs – or even two or three if these episodes are repeated – the populations will gradually disappear."
Read more
Article reserved for our subscribers

Here's how the climate and biodiversity crises are linked
In a note published on Monday, April 24, the League for the Protection of Birds (LPO) has listed the main impacts of the historic 2022 drought in the ten protected areas it manages in Charente-Maritime and Vendée. They include reduced or absent reproduction, mortality, a drop in the number of migratory birds, and developmental challenges for plants. While not all sites were affected equally, the impacts are unprecedented.
In the Vacherie marsh reserve, for example, also located in the Vendée, no pairs of Black Terns have bred compared to the 20 to 40 that usually do in normal times. This is a first since the monitoring of this species began. There are less than 100 pairs of Black Terns in France. "The animals are capable of withstanding crises, but their population has been declining for a number of years now," said the curator, Victor Turpaud-Fizzala. "These birds are finding it increasingly difficult to find aquatic vegetation for nesting."
Disrupted breeding
In addition to amphibians and birds, other species have seen their reproduction severely disrupted, such as dragonflies, damselflies and spiders, who are at the base of the food chain. Significant mortality was also observed. "Water levels were so low that thousands and thousands of fish died, it was quite appalling to experience," said Turpaud-Fizzala.
Read more
Article reserved for our subscribers

Wildlife populations have declined by 69% in less than 50 years, says WWF
As a result, migratory waterfowl numbers in the Saint-Denis-du-Payré and La Vacherie reserves have also declined. Their numbers were nineteen times lower in August 2022 than in the previous five years at the same time, dropping from an average of about 1,200 birds per day to 64. At Saint-Denis-du-Payré, only 13 pairs of lapwings were observed, compared to 35 to 40 in normal times. "These birds may have tried to nest elsewhere, but the drought was even more intense outside the reserve," explained de Bouët du Portal. "We were the wettest place around because we have a special water management protocol."
You have 45.24% of this article left to read. The rest is for subscribers only.