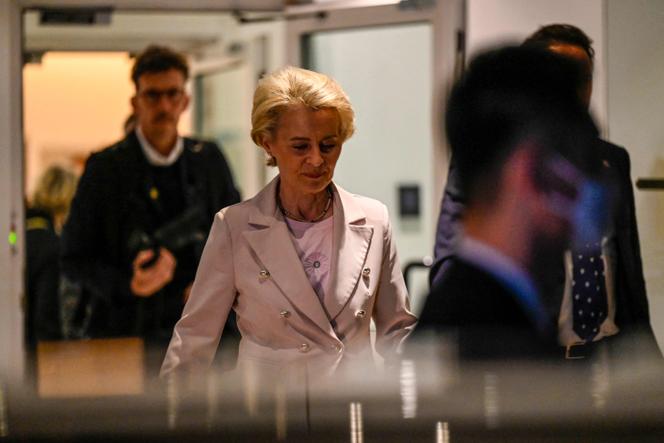 Ursula von der Leyen says she has not yet decided. The president of the European Commission "will be 66 years old at the end of her first term. It is an exhausting job and she is not sure she wants to go back for another five years," said a diplomat. In fact, she has laid the groundwork to be a candidate for her own succession after the European elections, which are scheduled for spring 2024. She has naturally begun floating the idea to those she cannot do without to secure her appointment – ​​specifically Paris and Berlin , to whom she owes her 2019 nomination.
Above all, Von der Leyen needs to know that Olaf Scholz will support her, even though they are not from the same party: Angela Merkel's former minister is a part of the Christian Democratic Union (CDU), the chancellor is a part of the Social Democratic Party (SPD) and has formed a coalition with the Greens and the liberals of the Liberal Democratic Party (FDP). But politically the two leaders are quite closed, the former having alienated the conservative wing of the CDU several times, the latter having often been criticized by the left of the SPD for his centrist positions. In addition, they know each other well, having served in the same government twice, and their relationship is quite good.
When the Commission president visited the Meseberg castle north of Berlin on March 5, where the German government was in a seminar, the chancellor, who is not known for showing affection, gave her a warm welcome. "This allowed us to have a very good meeting together, very confident and very constructive," he told the press.
'An entirely positive image'
On Scholz's side, then, the signals are reassuring. "Von der Leyen enjoys a completely positive image within the coalition. She is doing a good job in the Commission and there is no reason to look for a replacement, she is German and that necessarily facilitates relations between Berlin and Brussels," said Nils Schmid , spokesman for the SPD group in the Bundestag for foreign policy.
Things could be more complex with the Greens since the "coalition contract" provides that they will choose the next European Commissioner appointed by Berlin "on condition that the president of the commission is not German. But will they go to war to get one of their Own into Brussels? Nothing is less certain, especially since Von der Leyen, architect of the European Green Deal, has managed to make herself popular with them. Her role during the pandemic, her support for Ukraine and her firmness towards Beijing have contributed to this As does her defense of the rule of law, in the name of which she has, until now, refused Viktor Orban's Hungary access to the European recovery plan's funds.
You have 62.15% of this article left to read. The rest is for subscribers only.