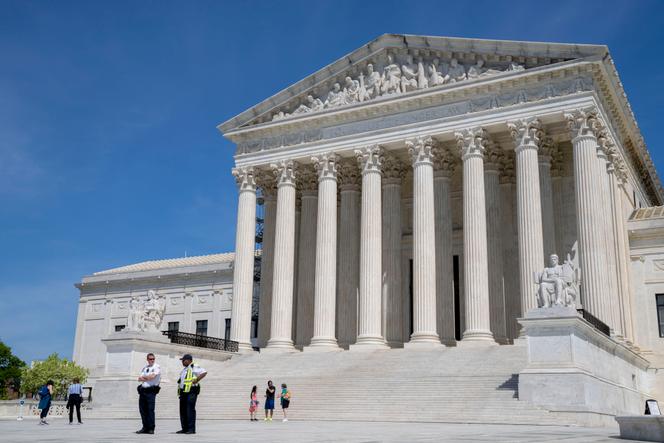 The US Supreme Court on Wednesday, April 19, temporarily preserved access to a widely-used abortion pill, delaying its decision on lower court rulings placing restrictions on the drug.
Without commenting on the merits of the case, the nation's highest court extended an administrative stay freezing the lower court decisions until midnight Friday.
The initial stay came after the Justice Department filed an emergency appeal asking the court to block the lower court rulings that would have banned or limited use of mifepristone, which accounts for more than half of the abortions in the United States.
That stay had been scheduled to expire at midnight Wednesday and the court, in an order signed by Justice Samuel Alito, opted to extend the hold on the rulings for two more days.
Read more
Article reserved for our subscribers

American abortion law: 'The Supreme Court has to clear up what the FDA is supposed to do'
The extension gives the court more time to decide what to do with the divisive case, the most significant on reproductive rights since it tossed out the constitutional right to abortion last year in an opinion penned by Alito, a conservative.
Justices can rule in any number of ways
The nine-member panel can rule in any number of ways, and abortion rights and anti-abortion activists – as well as millions of Americans – have been on tenthooks waiting to see how the conservative-dominated court proceeds.
The case stems from a ruling this month by a US District Court judge in Texas that would have banned mifepristone, which was approved for use by the Food and Drug Administration (FDA) in 2000. An appeals court blocked a ban on the pill, but imposed tough restrictions on access, after which the baton was handed to the Supreme Court. The Supreme Court, where conservatives wield a 6-3 majority, on Friday temporarily stayed the lower court rulings as it weighs what to do next.
Read more
France risks abortion pill shortage as US stocks up
The court could decide to freeze the lower court rulings pending an appeal from the Justice Department and the mifepristone manufacturer Danco Laboratories. It could also allow the rulings restricting access to the abortion pill to take effect while the case plays out at the appellate level. The court could also decide to hear arguments in the case itself on an expedited basis.
Complicating the case even further is a ruling by a separate federal court in Washington state that said access to mifepristone should be maintained.